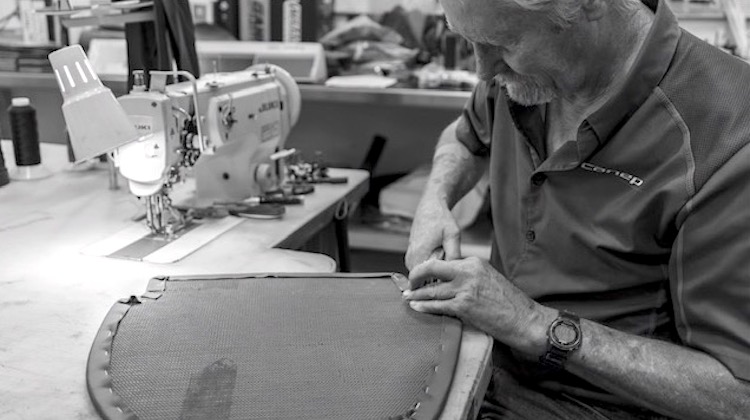 At his sewing station, with his pedal to the metal, Mike Johnson has stitched his way through miles of leather, vinyl and tweed, crafting upholstery for some of the world's most notable concours-winning cars. But, after a long and storied career, Mike is preparing to retire.
For Mike, it's been a whopping 47 years in the industry and his back can feel it. He's been pulling staples, ripping out old seats, stitching in traditional techniques and restoring classics since he was a teenager.
At 19, Mike was a long-haired California kid working odd jobs around Palo Alto, when his sister Judy, who worked at a Mercedes-Benz dealership at the time, suggested he look into car upholstery. There seemed to be lots of work in the field and guys were naming their price, she said.
Mike jumped at the opportunity, and began working for a local business that sent trimmers around in bread trucks outfitted with sewing machines and glue pots to install vinyl tops at car dealerships. He then recruited his younger brother Mitch to help out, and the two Johnson boys quickly got to work. In fact, they even set a company record by installing 13 vinyl tops in a single day.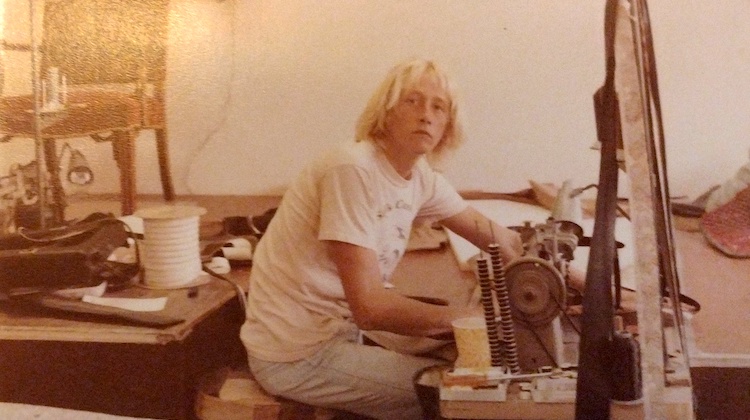 Before long, Mike and Mitch landed jobs working for Sid Chavers of Sid Chavers Company. There, they honed their skills and even added a mobile unit to the shop's repertoire.
"He was my first employee I ever hired and I think we taught each other a lot along the way," Sid said of Mike. "He always loved the challenges and wasn't afraid to take on the ugliest, dirtiest job in the shop."
"I used to call him the mechanic," Sid added. "He approached everything very mechanical and thinks all the steps through. He is always thinking two or three steps ahead. He has a very good eye for both design and detail."
Mitch eventually left to start Palo Alto Upholstery, where Mike worked for some time. Mike later worked for Bascom Trim & Upholstery, Sikorsky Aircraft, and in recent years Canepa. Bruce Canepa recruited Mike and allowed him to build out the shop of his dreams, and work on some truly spectacular projects.
If you ask Mike, he'll tell you he's most proud of the work he's done on Porsche 959s while at Canepa. So far, he's restored 17 of them, making every new one more elegant than the last. By the time Mike is done with a 959, it's transformed into a priceless work of art.
These days, it's not common for people to work in one trade for their whole lives. Mike says he stuck with auto upholstery because "it's both challenging and rewarding."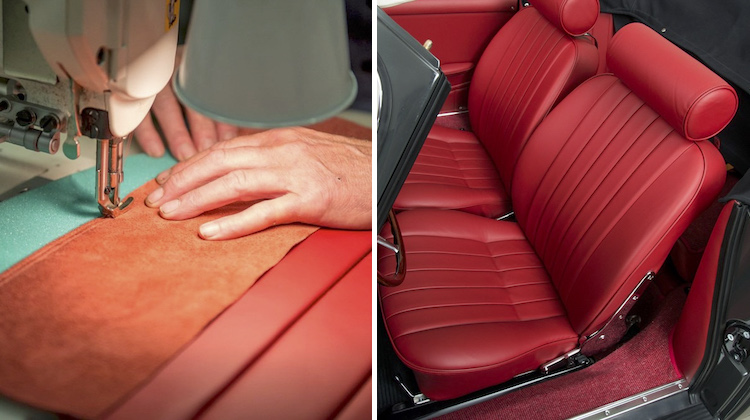 Mike will retire from the industry as a true master of the craft, and the cars he built will continue to be admired for generations to come.
He'll kick off 2022 with a new adventure. His plans include traveling, fishing, and adopting a furry companion. Of course, Mike will continue to be a resource for other trimmers who have questions and need expert advice. But don't expect him to rip out staples anytime soon.
This legend is officially retired.
To keep up with Mike and all his happenings, follow him on Instagram @phishbelly.
---
Kat Johnson is the daughter of Mike Johnson.