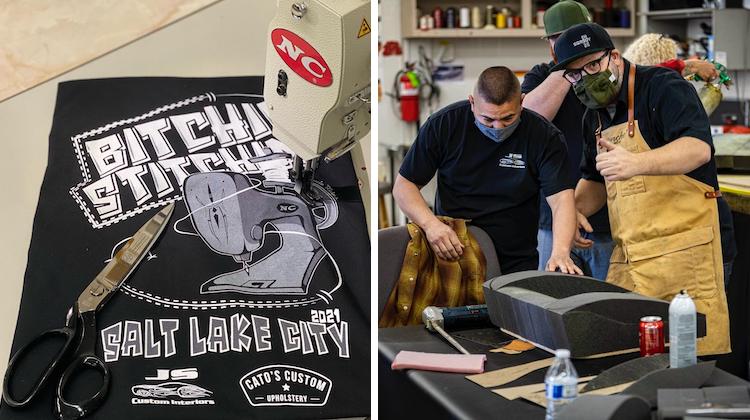 Want to take your auto upholstery work to the next level? Then sign up for "Bitchin Stitchin," an in-person event where you'll learn from two of the industry's elite trimmers.
Phil Cato of Cato's Custom Upholstery and Justin Stephens of JS Custom Interiors are teaching a three-day course on how to build custom door panels at Justin's shop in Salt Lake City, Utah, on April 22 – 24, 2022.
The course covers the whole process, from ideation to completion — including door panel shaping, pattern-making, covering and finishing. Attendees will receive close instruction, as well as many hours of hands-on practice.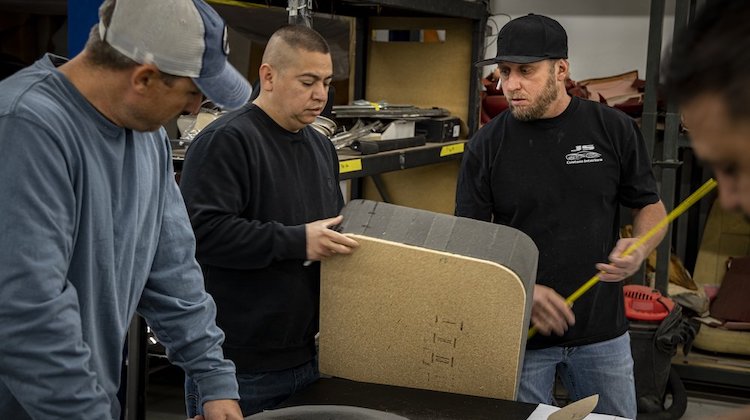 That's not all, Mal Maher of NC Carpet Binding & Equipment will give a must-see presentation on small business skills every trim shop owner needs to master. These include growth strategies for trim shops, how to increase revenue and profit, social media strategies and low-cost growth ideas.
Come learn new skills, network with trimmers from all over the country and strengthen your shop.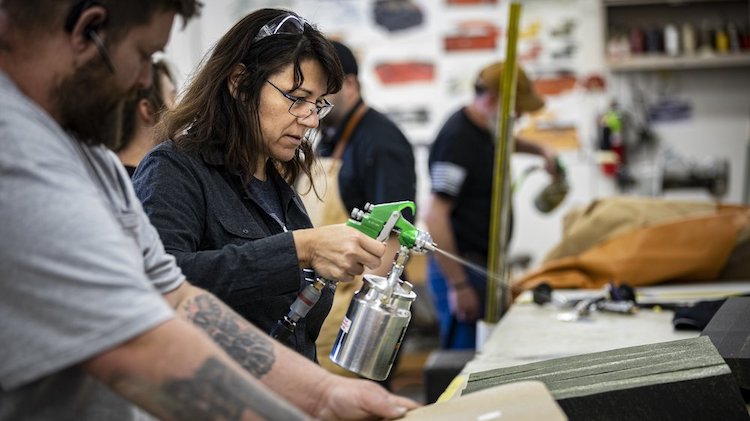 "No matter how big or small, short or tall (Cato), there are a lot of experienced trimmers in these classes," said Justin. "It's not only knowledge from me and Cato, but also from many other experienced trimmers that come and join us in this intensive learning environment. It's three days of hands-on learning, sharing of knowledge, and camaraderie."
This isn't the first time Phil and Justin are hosting a "Bitchin Stitchin" event. They held several last year that covered a range of topics, including custom seats, headliners, carpets and more.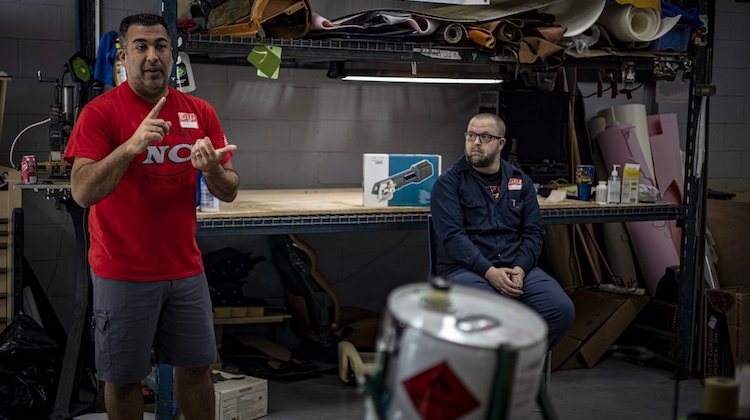 Trimmer Victor Orozco, who attended one of the events, said: "Bitchin Stichin is a fast-paced, but easy-to-follow class that leaves no questions unanswered, and the teachers go above and beyond in instruction and amiability. The use of materials and techniques to apply them are next level."
Trimmer Troy Swarvar, had a similar experience: "It's a great class and experience for upholsterers of all skill levels, JS and Cato are some of the best in the business with a wealth of knowledge. Why not learn from some of the best?"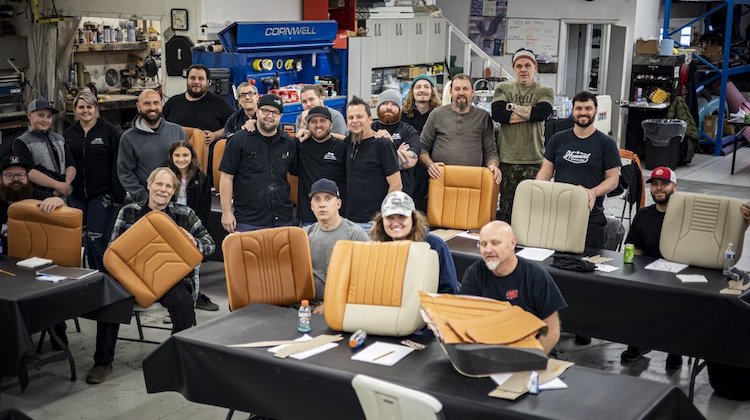 The course costs $1,300, but the lessons are invaluable. If you're serious about growing your skills and business, click here to register today. Act fast because these events do sell out.
"Knowledge is the key to success," Phil said. "I guarantee we will all learn something to help advance our careers. We look forward to seeing you soon."
To learn more, visit bitchinstitchinofficial.com and follow them on Facebook.