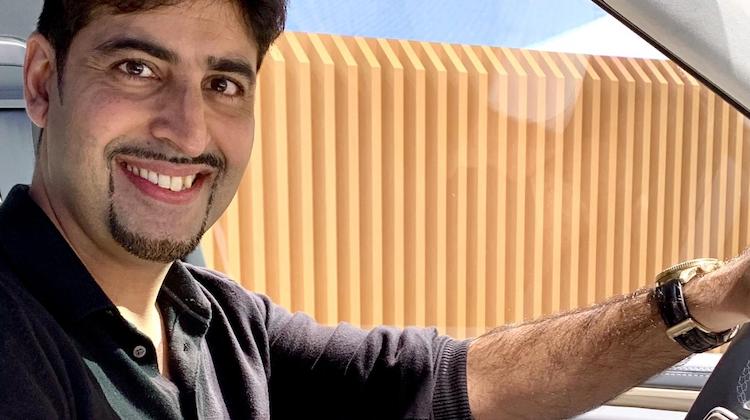 We've heard from a lot of trimmers about how they got their start in auto upholstery and what inspires them. But how about folks who design interiors for automakers?
WardsAuto recently interviewed Zulf Ali, director of interior design at Rivian Automotive, one of the most innovative US electric automakers in the industry. He spoke about his love for cars and why went into design. He also touched on the opportunities and challenges of designing interiors for electric cars.
It's an altogether interesting interview, especially for members of The Hog Ring community who are big on design. Here's an excerpt:
Wards: You've worked at several traditional automakers. What attracted you to Rivian?
Ali: As a designer you are always pushing the boundaries and trying to come up with something new. When it becomes repetitive it starts to wear on you. It's like you are put in a box and you want to get out. I saw this opportunity with Rivian because No.1,  I believe in the electrification of vehicles and what they can do. The technology behind it is incredible. I wanted to be part of a team that was trying to make the world a better place. When I came to Rivian, looking at the (vehicle) packages, it allowed me to really push the boundaries like I wanted to in conventional vehicles. For example, electric vehicles don't have transmission tunnels (the large hump in most vehicle floors) so you have all that space to play with. You can really push the boundaries and use the platform to your advantage. So when I came to Rivian, getting a clean sheet of paper is a dream come true.
It's daunting, nevertheless. You are given a clean sheet of paper, but that means you are trying to establish a brand that doesn't have anything you can pick from history and touch on it. But searching for a new face also is the most exciting part of the journey.
Wards: What was the thinking when you started designing the interior of Rivian trucks?
Ali: I worked on a few trucks in my past. The first thing we would do as we started to sketch interiors is look at the air vents and try to design around them because they typically are such dominant features. We'd usually make a huge feature out of them, but what the team here wanted to do was something completely different, so the vents were the last thing we were thinking about.
We wanted to design an interior that was uncluttered, that was No. 1. The truck is designed for off-roading with the windows down, the interior gets dirty. So having nice big bold surfaces that are easily cleaned is key. Sustainable materials also are part of the story. The vents were the last thing we wanted to think about. We wanted the vents to go away and make the tech be the forefront of the interior.
To read the full interview, see "Auto Inspire Interview: Zulf Ali, Director-Interior Design, Rivian."