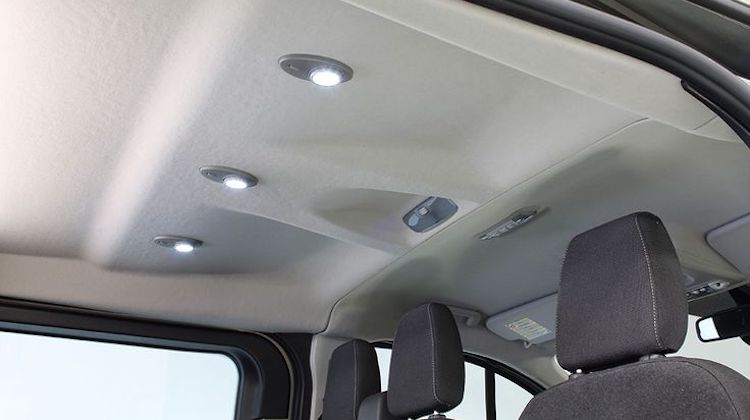 The global automotive headliner market is expected to be worth $19.83 billion by 2031, according to a new report by Transparency Market Research.
That's up from $12.77 billion in 2021. The report attributes the increase to "changing lifestyles, rising desire for practical, simple, and upscale interiors, and rising disposable income in developing countries," as well as "rising demand for noise-proof interiors…government mandates for vehicle lightweight and safety standards during the forecast period."
What's more, manufacturers are investing lots of time and money into innovating their headliners. "OEMs are constantly inventing new types of headliners with built-in slots for air vents and audio systems to meet the growing demand for cabin convenience and comfort amongst customers," the report says.
Automakers are also experimenting with various electronics, materials and designs — "such as 3D laminated glass, augmented technologies, sensors, as well as cutting-edge materials." Headliners may even become thicker, as researchers are testing various foams to absorb vibration and sound, as well as protect passengers from injuries caused by collisions.
In other words, it's not a bad time to get into the headliner business.
To read the full report, click here and download a copy.