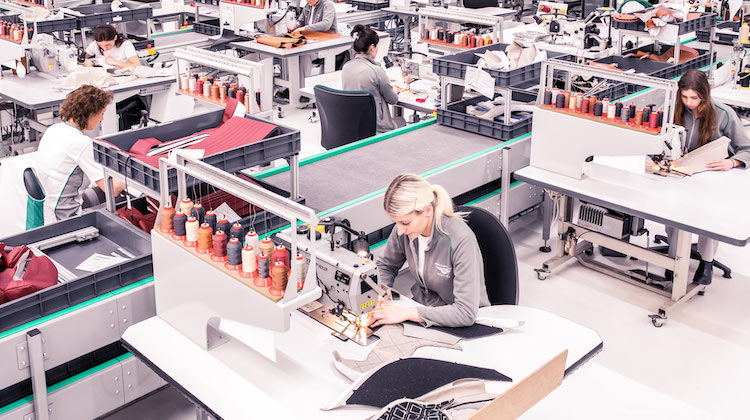 Factory workers who make interiors for luxury cars in Tipton, England, have launched a strike over pay, their union says.
Unite says members of CabAuto earn £9.90 ($12.01) per hour, which is only slightly above the minimum wage. As the cost of living increases, many are having to turn to charities and other social services for help
"Some CabAuto workers are so poorly rewarded that they have been forced to use food banks," a Unite spokesperson said in a news release.
More than 100 workers are participating in the action, which involves a series of one-day strikes. Most of the workers make seats, upholstery and other interior trim products for McLaren, Aston Martin and Bentley Motors.
Earlier this year the workers rejected a pay increase of 3% because it was far less than the 11.1% inflation rate, and therefore a salary cut, Unite said.
"CabAuto should be thoroughly ashamed of itself. This workforce is making cars for the super-rich but their employer, sitting on millions, keeps them on rock-bottom pay and refuses a reasonable wage rise," said Sharon Graham, Unite's general secretary.
"CabAuto can absolutely afford a decent pay rise and should pay up now."
Cab Auto is owned by Germany's Adler Pelzer Group, which reportedly made £118 million ($143 million) profit last year.