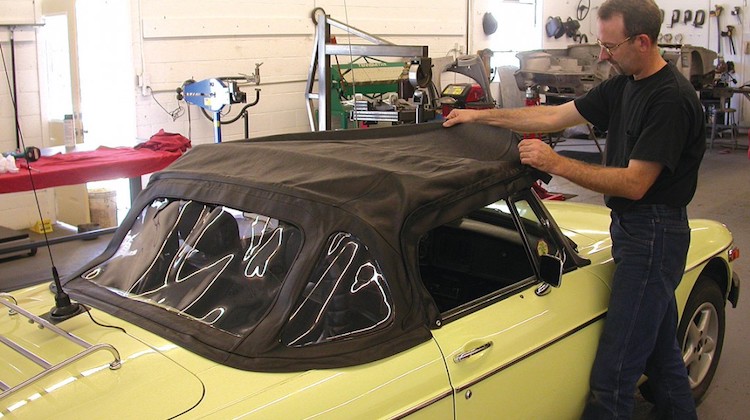 Have you ever wondered what clients look for when searching for an auto upholstery shop? A recent article published by Motor Biscuit may have the answers.
The article provides readers with simple tips and advice on how to tell if an upholstery shop is up to snuff.
Here's an excerpt:
When looking for a shop, pay attention to online reviews to help you select a few possibilities. Ask friends of yours who are automotive enthusiasts for references.
Then, take the time to visit the shops themselves. Keep an eye out for their level of cleanliness and organization. A well-kept shop signals that the professional upholsterer will handle your car with meticulous attention to detail. Also, avoid shops that smell like smoke or that employ smokers. Otherwise, your vehicle could pick up the smell while it's being worked on.
Additionally, take a look at some of each shop's previous work, as well as the sample materials available. Doing so can be overwhelming if you are a beginner. If you have a friend who's had their car worked on before, ask if they can come with you and help you evaluate your choices.
You'll want to get a price estimate. Without spending time examining your car, they may not be able to give you a firm estimate. However, even getting a range can help you determine whether the professional is in line with market rates or trying to gouge you.
In other words, clients should pay attention to online reviews; word-of-mouth recommendations; how clean and organized a shop appears; previous work, including photos posted on Instagram; and the details of a quote or estimate.
It's pretty basic stuff — all of which we've covered on The Hog Ring. But it helps to know what potential clients are looking for in order to close more sales. For instance, knowing they're closely monitoring online reviews means we should be doing the same.
Read the full article, and let us know what you think: "What to look for when choosing who can reupholstery your car."
Related Stories: