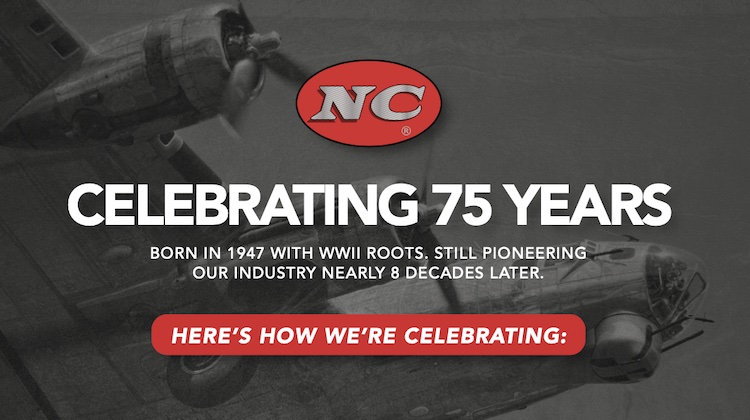 NC Carpet Binding & Equipment is marking its 75th anniversary with a fundraising campaign for Wounded Warrior Project, supporting US military veterans who were injured in war.
"NC was founded in 1947, on the heels of World War 2, by my grandfather Mal Maher and uncle Joseph Caplan," said Mal Maher, CEO of NC. "They were extremely proud of their service to this country, as well as the brave men and women they served alongside."
"It's only fitting that we celebrate our 75th anniversary by honoring and supporting today's returning US veterans," he added.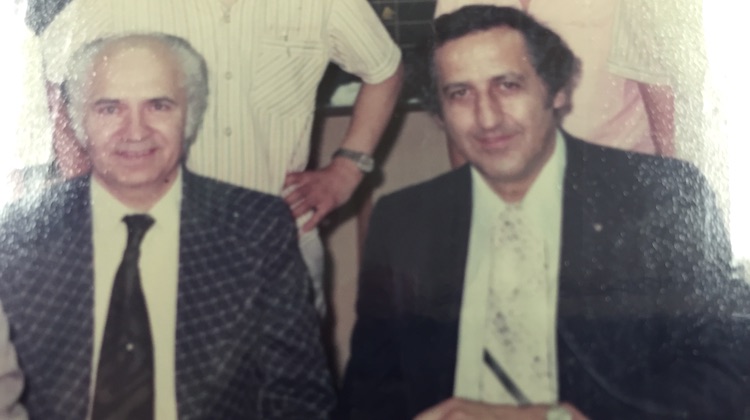 For a limited time, you can purchase an NC 75th anniversary t-shirt and sticker pack for $25. The sticker pack includes two NC stickers and one from The Hog Ring. You can also choose to buy the sticker pack separately for only $5.
All proceeds will be donated to Wounded Warrior Project, a non-profit organization that supports veterans and service members who incurred physical or mental injury, illness or wounds while serving in the military on or after September 11, 2001.
"More than 50,000 US servicemen and women were physically injured in recent military conflicts. An estimated 500,000 more are living with invisible wounds, including post-traumatic stress disorder and depression," said Mal. "We all owe them more than words can say. Without them, we're nothing."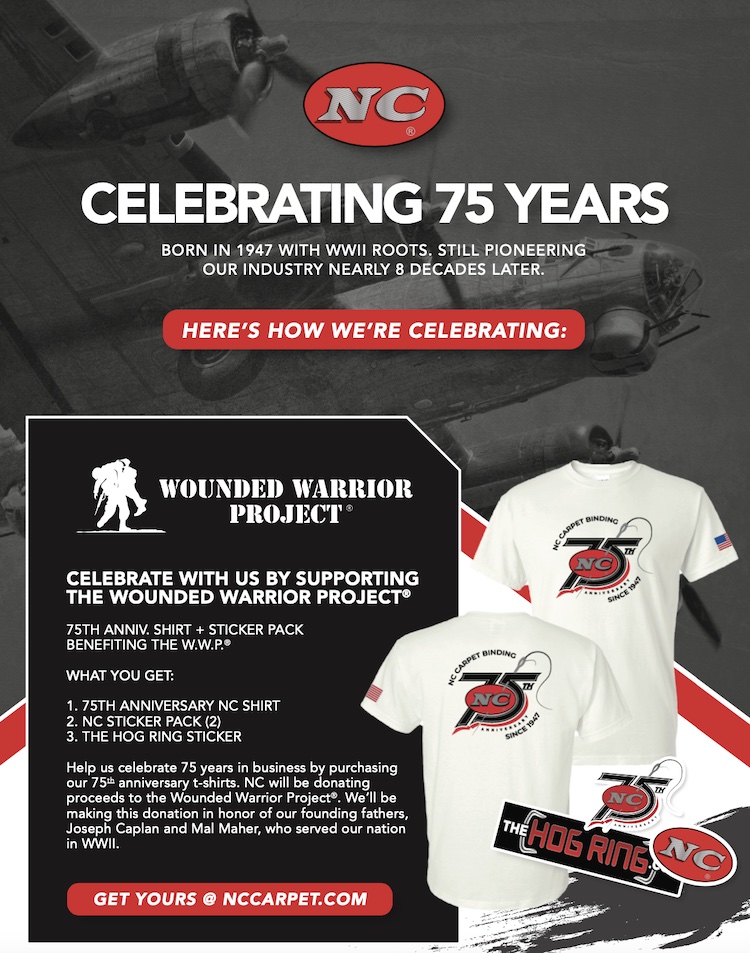 NC was established two years after WW2 ended, and by 1953 had grown to become a pioneer in the manufacturing of industrial-grade sewing and carpet binding equipment. Nearly eight decades later, they're still going strong.
"It goes to show you what US veterans are capable of," said Mal. "With a little support, these men and women can do anything. They always show up for us and we should all show up for them."
You can purchase an NC 75th anniversary t-shirt and sticker pack on www.n-ccarpet.com or by calling call (973) 481-3500. Follow NC on Instagram and Facebook.