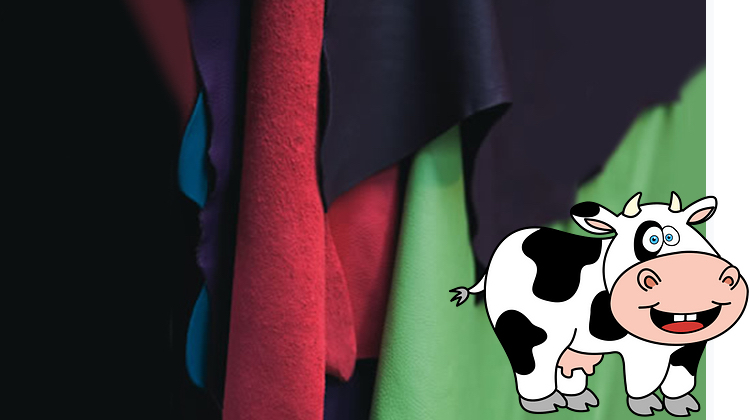 It appears the genuine leather industry is trying to combat the growing popularity of so-called "vegan" leather with a rebrand of its own: "animal welfare" leather.
We recently stumbled upon the term in a WhichCar article about Polestar. In it, Fredrika Klarén, head of sustainability for the Swedish automaker, says the new Polestar 3 is trimmed in "animal welfare" leather — which are basically hides that are a byproduct of the food industry, and only taken from livestock treated ethically from birth to slaughterhouse.
Polestar sources the hides from Bridge of Weir, a top supplier of genuine leather in the United Kingdom.
"We were really happy to be able to work with Bridge of Weir around the leather in Polestar 3, which is an amazing company in terms of sustainability ambition," Klarén said.
"They have full traceability, down to the farm, and also they only have animals coming from the food industry — which means this is a byproduct to the food industry."
Bridge of Weir's website goes into greater detail: "Our hides can be traced back to the farm they came from and are all by-products from predominantly the UK beef and dairy industry. This forms part of our wider commitment to sustainability as a circular manufacturer, lowering our impact on the environment, and helping our customers to do the same whenever they choose Bridge of Weir leather."
So, in other words, it's just regular leather — because any hide bought from a credible supplier in North America or Western Europe, as well as several other regions, meets similar guidelines on where it's sourced and how it's processed.
Genius marketing, though. Pretty soon people will be asking "Is this 'animal welfare' leather?" — as if that's a real thing.
But it's no less gimmicky than "vegan" leather, which, for the most part, is just rebranded vinyl.
Cheers to the leather industry! It's about time they counter with some clever marketing of their own. We predict it's going to catch on and become a thing.
Related Stories: