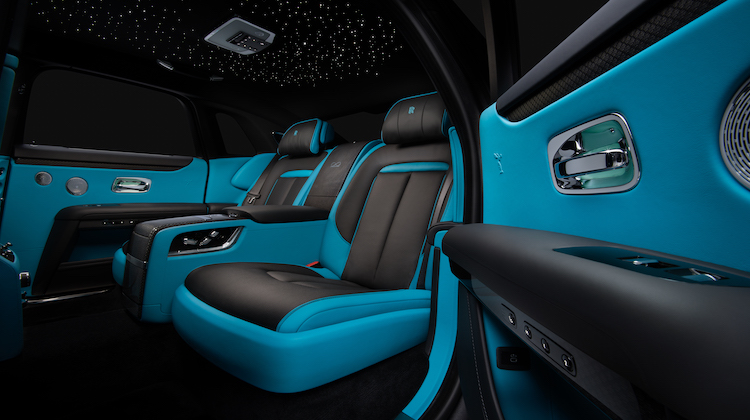 Some automakers are discontinuing the use of leather in their interiors, but not Rolls-Royce Motor Cars. In fact, the company's CEO says doing so could compromise luxury.
Autocar recently asked Torsten Müller-Ötvös for his take on vegan leather — a term used to describe some materials that aren't made from animal hides, but are designed to look like it. Advocates say these materials are more sustainable and better for the environment than leather.
Müller-Ötvös said it's not something Rolls-Royce is considering at the moment.
"Nobody has ever asked us for a vegan interior," he said. "Sustainability is very important to us but it should not compromise luxury."
The implication, of course, is that vegan leather isn't luxury.
It's an interesting perspective that contradicts what other members of BMW Group are doing. In February, Mini design boss Oliver Heilmer said the automaker is about finished with leather upholstery.
"We don't need leather any more in the future, because we don't believe it's sustainable," Heilmer said. "We're totally convinced that we will have modern and high-value products without leather."
Unlike Müller-Ötvös, Heilmer said non-leather materials, including recycled fabrics, can be luxurious.
Some high-end automakers agree. In the last year, Land Rover, Bentley Motors and Tesla have all announced plans to ditch genuine leather in favor of alternative materials.
For now, Rolls-Royce is steering clear of vegan leather. But that could change.
In his interview with Autocar, Müller-Ötvös said the automaker will respond to customer demand. It is, after all, a business.
Related stories: