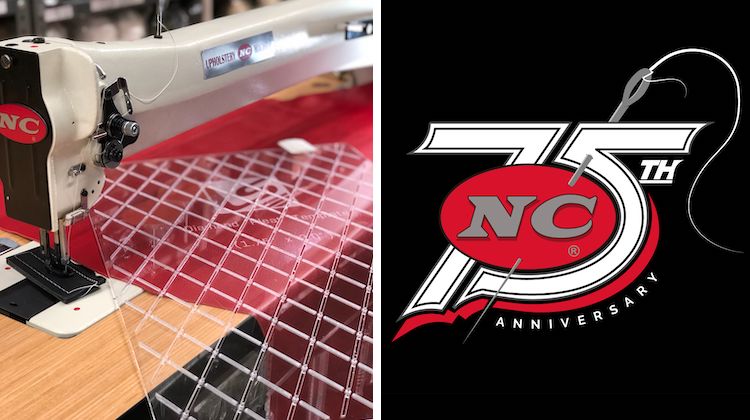 NC Carpet Binding & Equipment is offering special SEMA discount prices on all of their industrial sewing machines — but you must call to save: 973-481-3500.
From  October 26 to November 4th, enjoy steep discounts on NC's most popular models, including long arms, twin needles, skivers, sergers and carpet binders.
"The majority of NC Machines are still available at 2021 pricing. All NC Machines are fully assembled and tested prior to being shipped," said Mal Maher, CEO of NC.
"Thank you for considering an NC. Our focus on same day service, same day tech support, and reliable machinery is what separates us from the pack."
TAKE A LOOK AT THESE DEALS!
NC Long-Arm Sewing Machines
» NC6L: $5,500 / NOW $4,799
Tired of cramming leather?  Try NC's 30" long arm
» NC1508L25 Extra Heavy Duty: $5,975 / NOW $5,199
Extra heavy duty 1508 class 25″ long-arm
» NC5L: $5,750 / NOW $5,099
From straight stitches to zig zags, this 20″ walking-foot machine has you covered.
NC Twin-Needle Sewing Machines
» NC11: $3,500 / NOW $3,099
Sew French seams in ½ the time.
» NC11L:  $5,975 / NOW $5,199
25" Long Arm sews deep & in ½ the time.
» NC-POST: $4,500 / NOW $3,999
This twin-needle post-bed provides optimal maneuverability & makes exact turns.
NC Standard Arm Sewing Machines
» NC6: $1,850 / NOW $1,699
The same machine since the 1970s, this single-needle, walking-foot is a workhorse.
» NC1508NH Extra Heavy Duty: $1,975 / NOW $1,799
1508-class power allows you to sew even the heaviest goods with ease.
NC Specialty Units
» NC1646-OS: $14,500 / NOW $12,999
Set off any custom interior with this automated decorative stitch machine.
» NC553 Cylinder Bed Single Needle Sewing Machine: $3,150 / NOW $2,750
Want better maneuverability, but can't spend on a post bed? You've found it!
» NC7: $7,250 / NOW $6,499
For shops that need it, this extra heavy-duty lockstitch machine can sew through anything — even wood!
Other NC Machines
» SK2019 Leather Skiver: $1,600 / NOW $1,399
Get rid of unsightly bulk with this awesome leather skiver. It comes with a built-in vacuum system.
» NC1508NH-B Heavy Duty Carpet Binder: $2,500 / NOW $2,199
Bind auto mats with ease + 1508 class power.
» NC 81200AIR Auto Mat Carpet Serger: $7,000 / NOW $6,299
This industry standard machine has been made in the USA for more than 70 years.
In addition to its 5-year limited warranty, NC provides interest-free financing, worldwide shipping and 24-hour reliable repair service.
ORDER YOUR MACHINE TODAY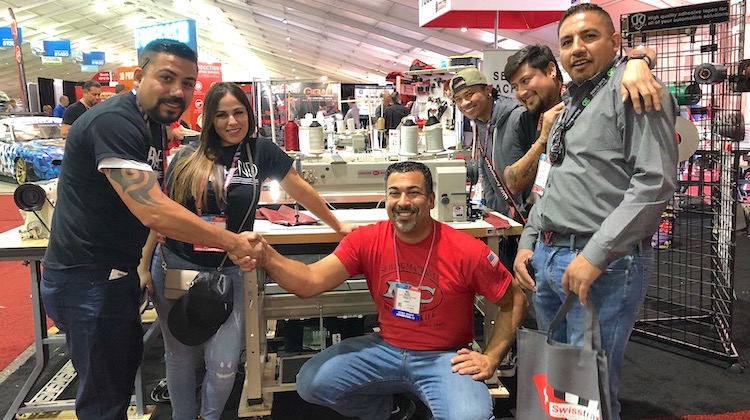 Have any questions about these machines? Call CEO Mal Maher at 973-481-3500 or email malmaher@nccarpet.com.
"Our machines arrive fully assembled; None of that knocked-down nonsense. They are triple checked before shipped and set to your specifications," said Maher.
To learn more about NC Carpet Binding & Equipment and check out their high-quality sewing machines, visit N-CCarpet.com and follow them on Instagram.  Also don't forget to tune in to NC's Podcast "NC Shop Talk."