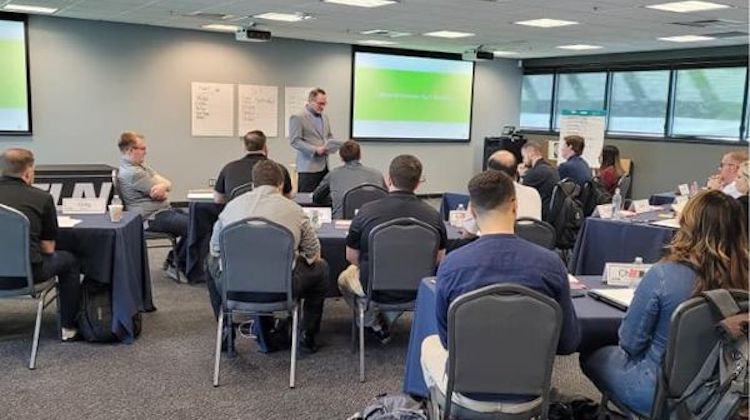 Interested in becoming an industry leader? Pick up the skills you'll need with SEMA's Professional Development Program.
SEMA Future Leaders Network (FLN) and Dale Carnegie Training are hosting the program to help aspiring leaders in the automotive aftermarket reach greater levels of success. Dale Carnegie Training provides development in communications, networking and leadership. The institute is named for Dale Carnegie, world-renown lecturer and author of the best-selling self-improvement book "How to Win Friends & Influence People."
"The Future Leaders Network is committed to helping aspiring leaders advance in the industry," said FLN Chair Nick Caloroso. "Partnering with a world-class organization such as Dale Carnegie is just one example of what we are doing to invest in the membership. I've been fortunate to have been able to participate in the Dale Carnegie Training, and I'm excited that other FLN members will have access to the program as well."
The program will be held on May 11 – 12, 2023 in Plymouth, Michigan. The cost is $800, half of what Dale Carnegie Training typically charges, and includes meals and hotel accomodations.
The program is limited to 25 FLN members, but any SEMA member aged 39 and under can apply for FLN membership.
To learn more about the event and reserve your spot, visit SEMA FLN's website.