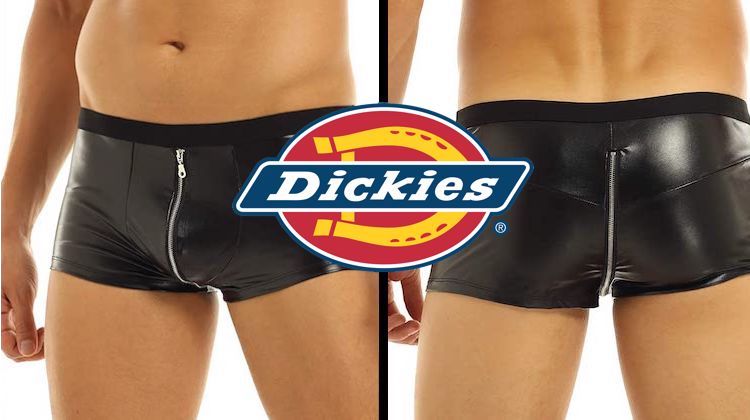 Dickies, the apparel company celebrated for its line of high-quality workwear, has unveiled a new line of undergarments for upholstery professionals.
"The Elias Howe Collection," named for the inventor of the first practical-use sewing machine, offers a range of men's underwear in genuine and faux leather. The collection includes boxer briefs, bikini cut and even G-string varieties.
"Dickies has a long history of paying homage to hardworking craftsmen with tough, all-purpose workwear," said Carl Johnson, Dickies' Global Brand President. "Our Elias Howe Collection continues in that great tradition by offering upholstery professionals a durable alternative to low-quality undergarments."
"Best of all, they're made in the USA," he added.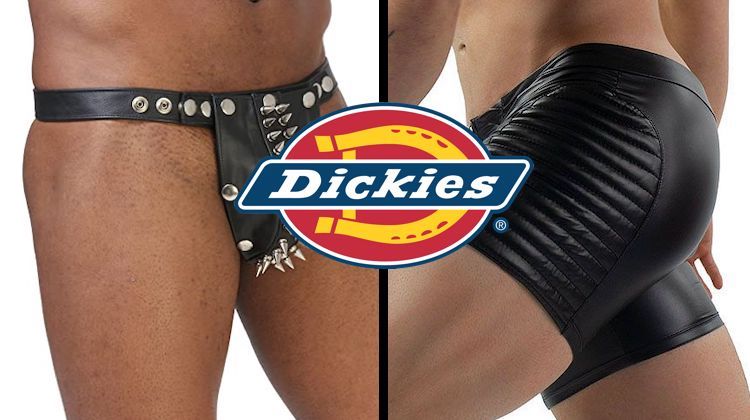 The high-quality underwear is made from Nappa full grain leather sourced from trusted tanneries in Nappa, California. "The aesthetic, texture and scent are unmistakably genuine leather," said Samantha Whang, lead designer of the collection.
However, craftsmen can also opt for garments made from faux leather. "We felt it was important to offer customers a sustainable, animal-free option. We hope to take the entire collection vegan by 2030," she said.
The underwear is aimed at fashion-forward upholsterers "who need their undergarments to work just as hard as they do," Whang explained. "We designed our Elias Howe Collection to complement our line of mechanics wear, which is a favorite among upholsterers of all stripes. Just like our work pants, they can take a beating."
Dickies offers the underwear in a range of sizes, from small to XXL, and even some risqué cuts. "Our boxer briefs and bikini cuts are classic, but the jock straps and G-strings have raised some eyebrows," Whang admitted. "But who says blue collar can't be sexy?"
In fact, some of the styles feature French seams, perforated leather, quilting and zippers. Whang did not say whether Dickies plans to introduce a women's line.
The Elias Howe Collection hits store shelves on April 1, jut in time to fool gullible upholsterers. Click here to order a pair.