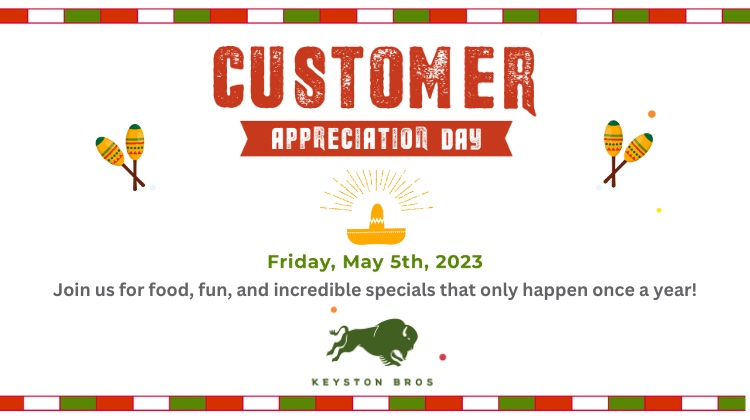 Mark your calendar: Keyston Bros annual Customer Appreciation Day is Friday, May 5.
The event, hosted at all 17 of their branches, will include food, games, giveaways, and — of course — their best sales of the year!
"Its our way of saying 'thank you' to all the upholsterers and upholstery shops that have supported us over our 156-year history," says Brooke Kahn, VP of marketing for Keyston Bros. "We want to get together, have fun, and celebrate our commitment to you."
Founded in 1868 as a small manufacturer of whips and lashes, Keyston Bros has grown to become one of North America's leading suppliers and innovators of fabrics, vinyls, leathers and textiles. Throughout their long and storied history, they've always put their customers first.
"That's the secret to our success," says Kahn. "You don't last that long in business without superior customer service — and it all starts with respect and appreciation."
Keyston Bros serves numerous markets, including automotive and marine. With 17 warehouses and branches across the United States, there's always a Keyston Bros location close by. Contact your nearest branch for details on their Customer Appreciation Day event.
To learn more about Keyston Bros, and create a shop account, visit keystonbros.com. You can also follow them on Facebook and Instagram.
Related Stories: