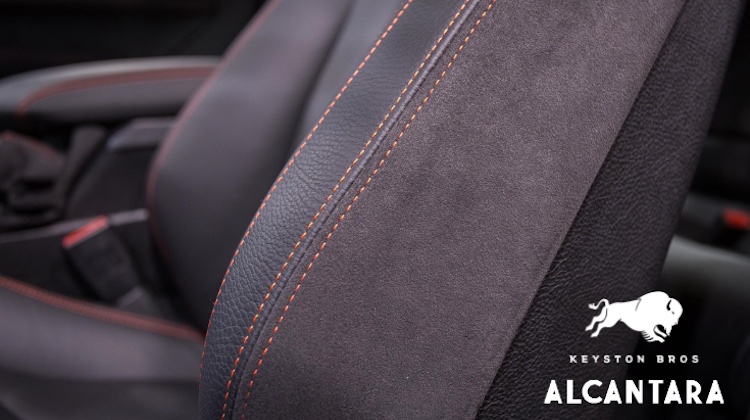 Have you ever wanted to upholster a motorcycle or jet ski seat in Alcantara? Well now you can.
Keyston Bros now stocks Alcantara EXO, a version of the popular synthetic microsuede that's rated for outdoor use — including motorcycle, convertible and marine applications.
It's the same 100% Italian material our customers know and love, but now it's waterproof and more UV resistant than ever.
"Alcantara is beautiful, but because it wasn't waterproof it was limited to cars with hard tops. That's not the case any more," said Brooke Kahn, VP of marketing for Keyston Bros. "Alcantara Exo makes it so that you can now upholster boats, motorcycles, convertible interiors and even outdoor furniture in the fabric."
It's addition expands Keyston's Alcantara lineup to three must-have fabrics:
Alcantara Pannel — Consists of a single, unbacked layer of material with stretch oriented along the width and bias. Its thinness and stretch make this fabric perfect for a range of automotive applications where clearance issues are a concern, including door panels, dashboards, and most hard surfaces. It's available in 45 colors and 2 perforations, MB-4 and S2000 Mini.
Alcantara Soft — Unlike Panel, this Alcantara fabric features a foam backing, which makes it slightly thicker (1/8″) but even softer to the touch. Alcantara Soft is best used as a headliner fabric. It's available in 45 colors.
Alcantara EXO — Made up of three layers, including a middle one that's 100% waterproof. Alcantara EXO has also been treated for enhanced UV resistance. It's the only line of Alcantara that's rated for outdoor and marine use. It's available in 14 vibrant colors.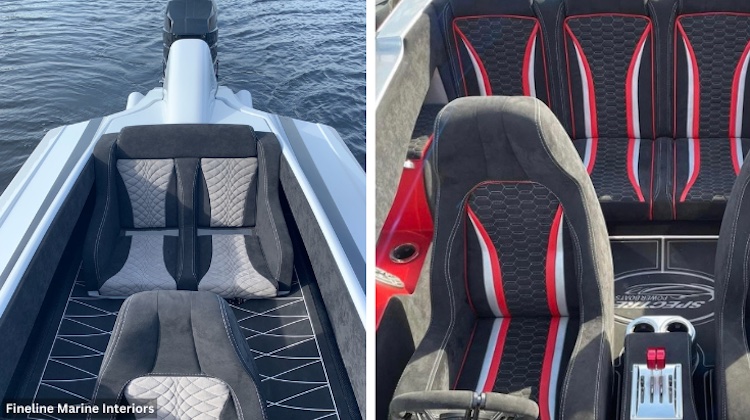 There are three big reasons to order Alcantara from Keyston Bros…
They buy Alcantara direct from the mill. With no middleman, they're able to pass the savings on to trim shops.
They only sell Alcantara that meets OEM specifications. Some distributors try to pass off furniture-grade Alcantara for automotive-grade, which compromises our work. Keyston will never do that.
They always provide best-in-class customer service.
"Our biggest priority is taking care of you," said Kahn. "We'll make sure you get what you need, when you need it."
Founded in 1868, Keyston Bros is one of North America's leading suppliers and innovators of fabrics, vinyls, leathers and textiles. They serve numerous markets, including automotive and marine. With 19 warehouses and branches across the United States, there's always a Keyston Bros location close by.
To learn more about Keyston Bros, and create a shop account, visit keystonbros.com. You can also follow them on Facebook and Instagram. And don't forget to bookmark their Automotive Supplies Catalog.
Related Stories: