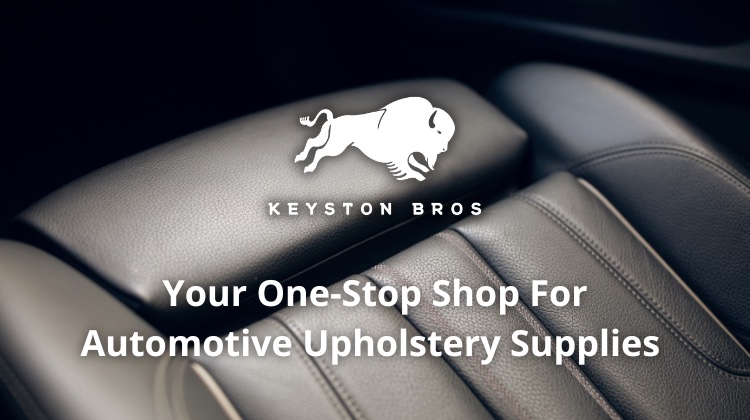 If Keyston Bros isn't one of your trim shop's top suppliers, you're missing out on quality products, affordable prices and unrivaled customer service.
Founded in 1868, Keyston Bros has grown to become one of the oldest and largest suppliers in the upholstery industry. Not only do they serve the auto market, but also marine, contract, awning and furniture.
"We pride ourselves on being a one-stop shop for all your upholstery needs," said Brooke Kahn, VP of marketing for Keyston Bros. "We've worked especially hard to build out our automotive offerings. Today, we carry everything from genuine leather and Alcantara to vinyl, cloth, headliner and more."
In fact, you can see it all in their 2022 Automotive Catalog, which is available for FREE to all upholstery shops.
Trim shops without an account should open one today. Keyston provides outstanding customer service, an expansive product line, and just-in-time shipping so that you're never stuck waiting for products and supplies before starting a project.
With more than 200 employees at 19 warehouses and branches across the United States, there's always a Keyston Bros location close by.
"We've got what you want, and more importantly what you need, with sales reps who are personable and reliable. With one phone call, email or text, you can speak directly with your dedicated sales rep," Kahn said.
To learn more about Keyston Bros, and create a shop account, visit keystonbros.com. You can also follow them on Facebook and Instagram.
Related Stories: