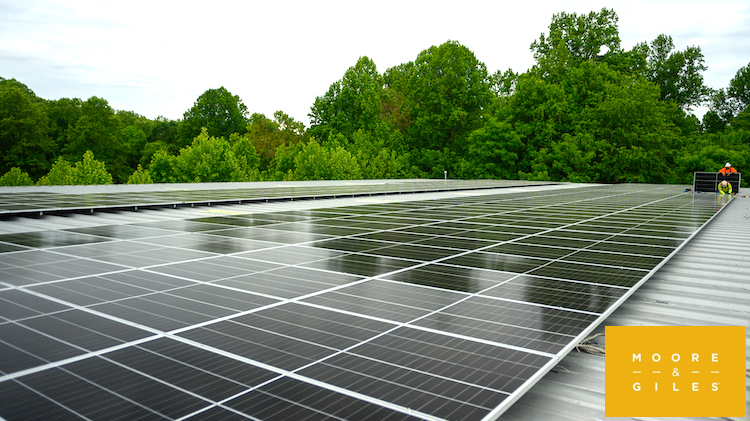 Moore & Giles is going solar! In fact, they just completed the installation of a state-of-the-art solar energy system to reduce their carbon footprint and promote sustainability throughout the leather industry.
By harnessing the power of the sun, Moore & Giles seeks to minimize its reliance on non-renewable energy sources, contributing to a cleaner, greener future. The decision to embrace solar energy aligns seamlessly with the company's core values and unwavering dedication to sustainable practices.
Implemented across Moore & Giles' facilities in Lynchburg, Virginia, the new solar energy system boasts cutting-edge photovoltaic technology. The extensive array of solar panels, strategically positioned on rooftops and suitable areas, empowers the company to generate a substantial amount of clean energy. Notably, this innovative initiative not only reduces greenhouse gas emissions but also significantly reduces the company's dependence on traditional electricity grids.
Beverly McAuley, the senior director of Sustainability and Education at Moore & Giles, expressed excitement about the transition, stating: "We are thrilled to announce our shift to solar. At Moore & Giles, we remain steadfast in our commitment to responsible business practices, and this momentous move underscores our dedication to the environment. By embracing solar energy, we aspire to lead the way in sustainability and conservation within our industry, setting an example for others to follow."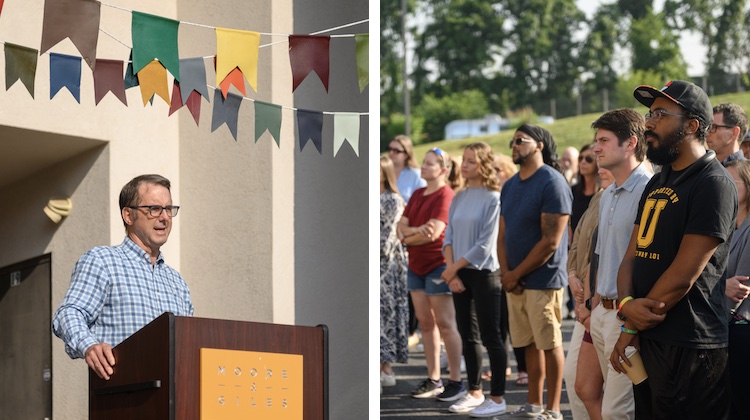 The decision to embrace solar power is a pivotal part of Moore & Giles' comprehensive sustainability strategy, which encompasses responsible sourcing, waste reduction, and the promotion of ethical practices throughout its supply chain. The company maintains an unyielding dedication to continuously improve its sustainability efforts while striving to create products that seamlessly blend craftsmanship with environmental consciousness.
Moore & Giles' pursuit of a greener future comes at a time when environmental concerns are at the forefront of global discourse. As an industry leader, their commitment to sustainable practices sets a powerful precedent for the leather industry and beyond.
We could not be prouder to call Moore & Giles a sponsor of The Hog Ring community!
Founded in 1933, Moore & Giles is dedicated to designing and developing innovative and luxurious natural leathers for the automotive, aviation, marine, hospitality and residential interior design industries.
To learn more about them, visit mooreandgiles.com/leather and register for a trade account. Be sure to follow them on Instagram @mooreandgilesonthemove as well as their Division Manager Randy Maggard @Rbestleather for exciting announcements, and car show and customer shop coverage like none other.