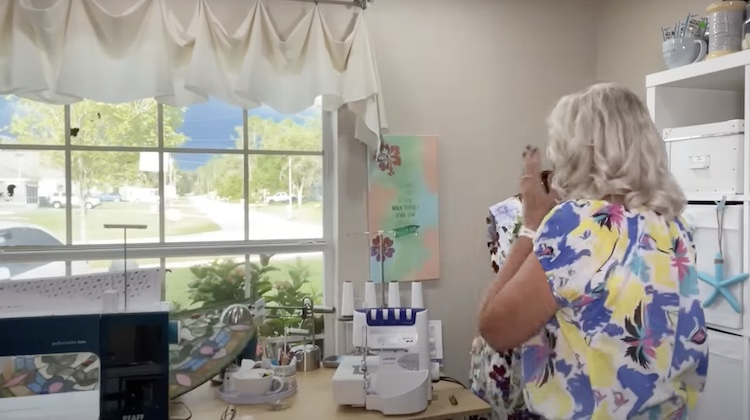 Sewing influencer Jen Wesner of Sarasota County, Florida, was recently recording an instructional video when she was nearly killed.
Wesner had just started recording in her sewing room when a delivery driver ran a stop sign, hit a drainage ditch that sent her car airborne, and crashed into the side of the house. The entire accident was caught on film.
Fortunately, the car didn't make it through the wall, as Wesner was in its path.
No one was injured in the crash, but the driver and Wesner were left shook. And although Wesner has to contend with a costly repair, at least her video went viral — which is the goal of every influencer, right?
If you'd like to support Wesner's work, follow her YouTube channel: Today in Jen's Sewing Room.
Related Stories: