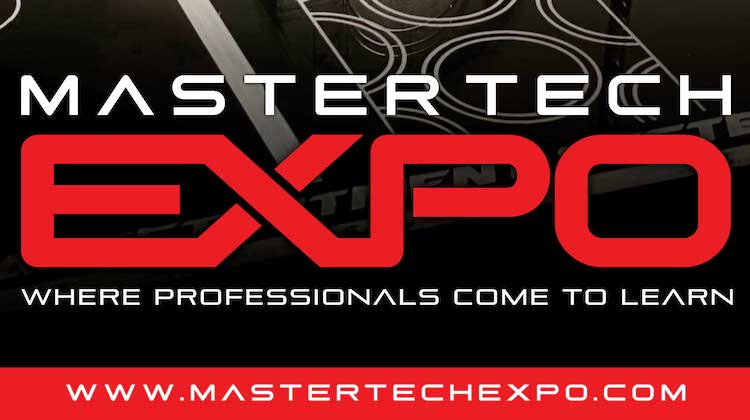 MasterTech Expo is hosting an awards ceremony at the 2024 event, honoring some of the industry's best technicians and vendors.
The industry's premier event for pros to learn custom fabrication trends, tools and techniques will take place Mach 3 – 6, 2024 at the Mesa Convention Center in Mesa, Arizona. It is not an event that upholsterers, fabricators, designers and 12-volt technicians can afford to miss.
In addition to hands-on learning sessions, networking opportunities, build-offs, exhibitor booths and jaw-dropping vehicles, the 2024 MasterTech Expo will include an awards ceremony honoring industry professionals.
"These awards are to elevate the quality of MasterTech Expo because they are earned awards that require input, participation and commitment which also reflects why the best of the best at the event add to MasterTech Expo's continued growth and success," said Bryan Schmitt, CEO of Mobile Solutions and the executive event director for MasterTech Expo.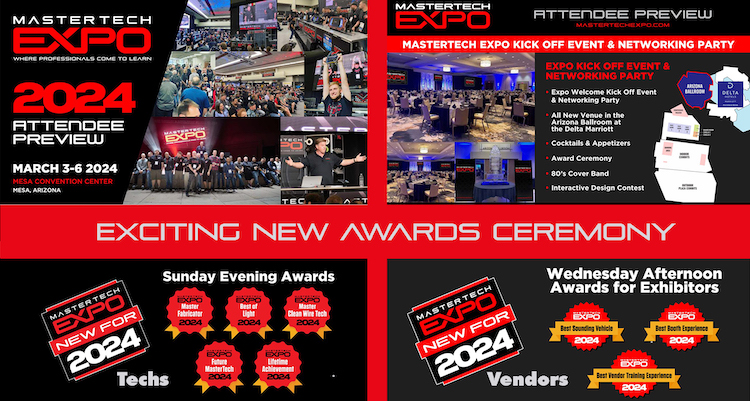 In total, eight awards will be presented — five to stand-out technicians and three to vendors.
MasterTech Expo Awards Categories
Attendee/Technician Awards
Master Fabricator
Best of Light
Master Clean Wire
Future MasterTech
Lifetime Achievement
Technician awards are self-entry. You can learn more and nominated yourself at www.mastertechexpo.com/awards. To enter, you'll need to submit your details and/or photos of your best work.
Vendor Awards
Best Sounding Vehicle
Best Booth Experience
Best Vendor Training Experience
Vendor awards will be decided by people's choice during event. Vendors are encouraged to step up their game, including their booth strategy with attendees, training sessions and demo vehicles.
A diverse panel of past attendees, industry manufacturers and reps, as well as key MasterTech Expo staff will be serve on the judging panel. "We designed this to be an engaged group effort to highlight the best of the best in each category without any politics or a popularity contest atmosphere," said Schmitt.
Don't miss this exciting opportunity to be honored by industry peers!
To learn more about MasterTech Expo and register, visit mastertechexpo.com. You can also follow them on Facebook and Instagram.