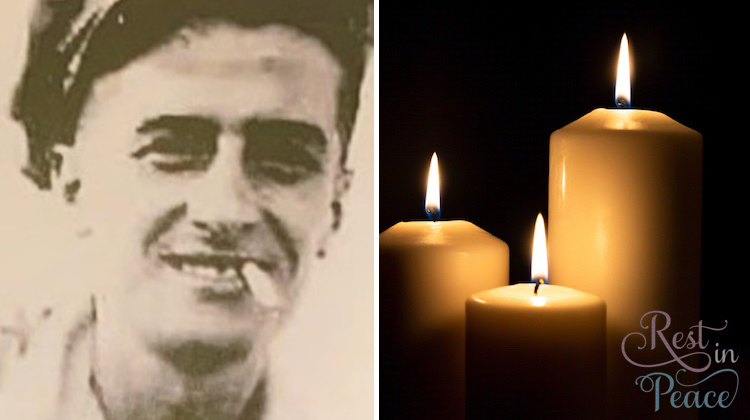 Trimmer Sebastian "Ned" J. Messina of Andover, Massachusetts, has died at age 100.
Ned was born on January 5, 1923 and grew up in Lawrence, Massachusetts. At the age of 19, he enlisted in the U.S. Army and served as a Staff Sargent and Aerial Engineer for the 499th Service Squadron.
Following his honorable discharge in 1945, Ned moved to Andover, married his sweetheart, Regina LaCasse, and raised 6 children. To support them, he worked at Columbia Auto Seat Covers, his family's business.
Over the years, he grew the business from manufacturing seat covers to doing full restorations of antique cars.
"Ned was very passionate and hard-working. He loved restoring interiors of antique cars. He had the privilege of restoring the interior of President Woodrow Wilson's automobile," his obituary says. "Customers from all over the US would seek him out for his exceptional talent. As a result, he developed a lot of meaningful friendships that carried him through the years. Ned continued restoring cars for many years after retiring from Columbia at his home in Dunedin, Florida."
The business, renamed Columbia ASC, has grown to include manufacturing of military products and is still run by his family.
During Ned's 48 years of retirement, he traveled a lot to Sicily, where he reconnected with family and forged many friendships.
"Family meant everything to him, and his love was abundant. His ability to sacrifice, provide, support, forgive and love will be forever engrained in all he knew. He was a selfless man whose passing will leave an aching gap in the hearts of his loved ones," his obituary says.
He died peacefully on August 17, 2023 at Hannah Duston Healthcare Center in Haverhill. He is survived by his brother, Joseph Messina; daughters, Brenda Staub, Cookie Reilly-Cochran and Judy Elliott; son, Sal Messina; grandchildren, Sarah, Laura, Michael, Roberta, Carolyn, Allie, Matt, Morgan, Alex, Caitlin, Nikos and Joel; nine great-grandchildren; a great-great grandchild; many nieces and nephews; and his dear friend, Lynn Steuernagle.
May he Rest In Peace.