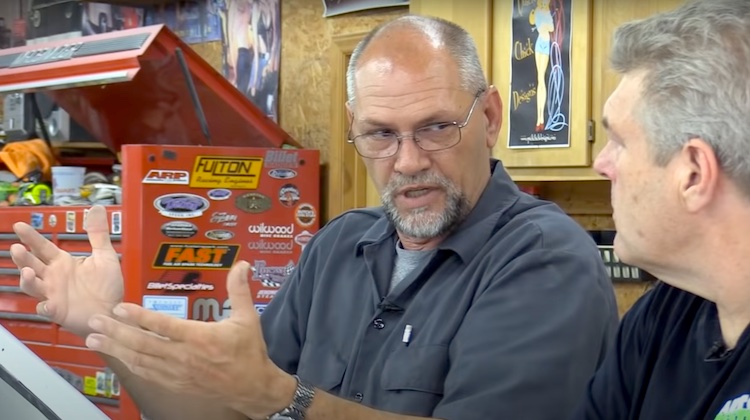 In the craft of auto upholstery, there are always new techniques to learn and master. One of them is how to fabricate one-piece, solid, molded headliners for classic cars originally equipped with bow-style headliners.
If you're curious about this technique or have struggled to achieve great results, check out the following video by Gasoline Media.
In it, Dennis "Rooster" Rostenbach of Rooster's Rod Shop in Gaffney, South Carolina, reveals the secrets behind creating these stunning headliners while showcasing his latest project, a 1970 Plymouth GTX headliner.
Here's why you should watch this video and unlock the skills that will take your headliners to the next level.
Expert Insight into a Niche Technique
Rooster is no ordinary trimmer. He's a hot rod builder known for his exceptional fabrication skills. In the video, he generously shares his wealth of knowledge, walking you through the intricate steps of this specialized technique to make one-piece, molded headliners. For a professional automotive upholsterer, this is an opportunity to learn from one of the best in the business.
Easy Removal and No More Sagging or Warping
One of the standout features of Rooster's headliner technique is its ease of removal. With just ten screws holding it in place, you can confidently assure your clients that maintenance and repairs are relatively hassle-free. Furthermore, Rooster's method ensures that your headliner remains free from sagging or warping over time.
Ideal Cars and Proper Preparation
Rooster's expertise isn't limited to the creation of one-piece headliners. He also guides viewers on selecting the right cars for this style of headliner, as not all classics are suitable candidates. Additionally, he shares valuable insights on preparing both the vehicle's roof and the materials for the procedure, ensuring a flawless end result.
Product Selection and Fitting Techniques
Understanding the materials and products to use in crafting a fiberglass headliner is crucial for success. Rooster goes into detail about product choices and provides invaluable tips on fitting the liner perfectly within the vehicle. You'll gain a comprehensive understanding of the materials you'll need to achieve professional-grade results.
Concealing Screws and Proper Installation
Rooster doesn't hold back when it comes to sharing the finer details of his craft. He demonstrates how to expertly hide the screws used to secure the headliner in place, ensuring a seamless finish. Furthermore, his advice on starting at the back and working your way forward when fitting the headliner into the car will save you time and frustration.
This video is a must-watch for auto upholstery pros seeking to grow or fine-tune their headliner skills. Give it a watch and elevate your craft.
Related Stories: