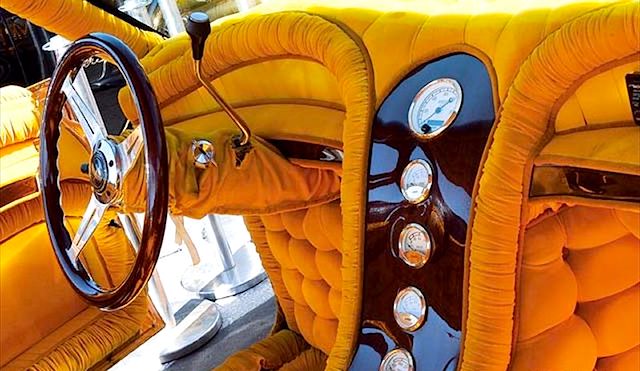 You've never seen a 1979 Chevrolet El Camino that looks like this… but you did see a Porsche 924.
---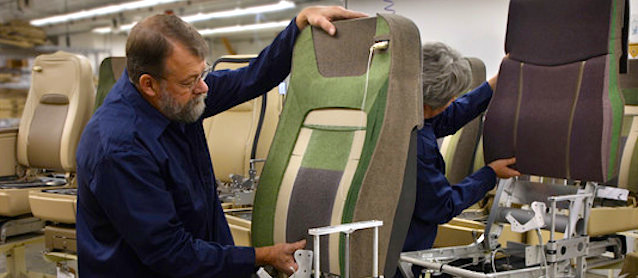 We're all familiar with cars – like the Hyundai HCD-14 Genesis – that take their interior design cues from airplanes. But increasingly, aircraft upholsterers are being asked to customize the cabins of planes to look and feel more like car interiors.
---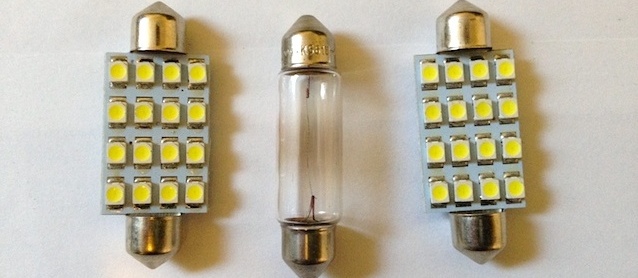 Lately, while recovering headliners, I've noticed that an increasing number of my customers are switching the bulbs in their dome lights from standard incandescent to LED. Curious about the difference, I figured I'd give it a try too.
---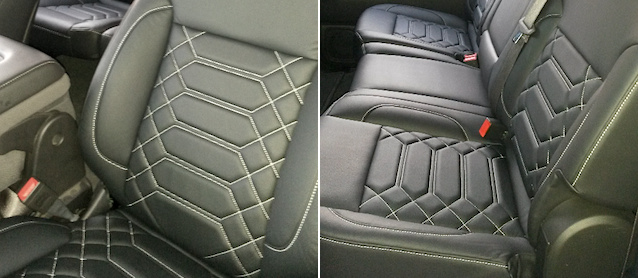 Listen up — Alea leather Specialist Inc., the auto upholstery industry's premier manufacturer of high-quality leather seat covers, is offering limited-edition kits for the 2015 Chevrolet Silverado and GMC Sierra Crew Cab that your customers will love.
---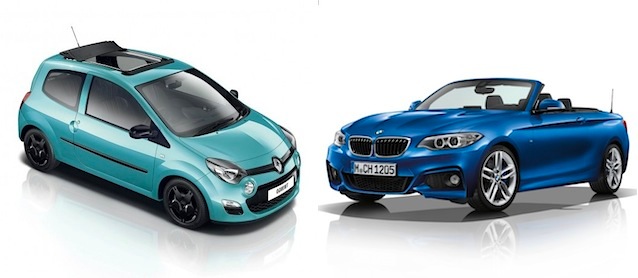 Haartz Corporation, the world's leading supplier of automotive topping fabrics, recently revealed some exciting news — both the Renault Twingo and BMW 2-Series will feature Haartz soft top fabric!
---
Car seat or toilet seat? No one really knows except for French automaker Renault, which featured this unique design in Zoe, a five-door super-mini electric car concept it introduced in 2005.
---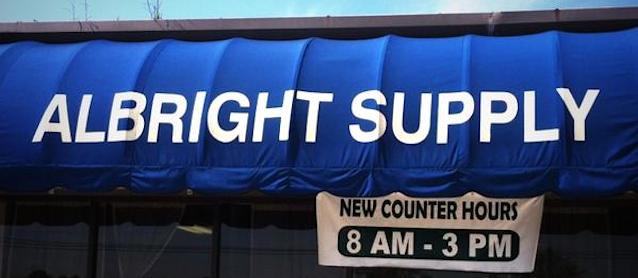 Thanks to everyone who made it to the Albright's Supply "Open House" on Saturday in Corinth, Mississippi. The event was an amazing success — with auto trimmers from near and far treated to great food, door prizes, closeout deals and unbeatable savings on everything in stock!
---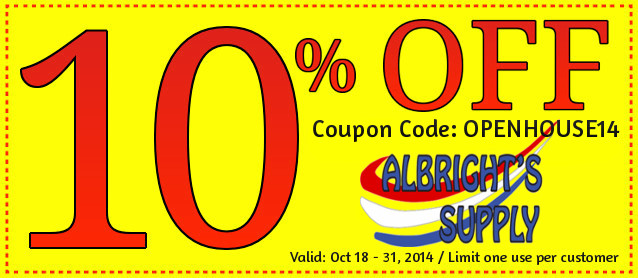 Listen up! If you can't make it to the Albright's Supply "Open House" this Saturday, Oct. 18 in Corinth, Mississippi, but still want to take advantage of great savings — use the above coupon code when ordering online or over the phone before Oct. 31 and take 10% off your entire order.
---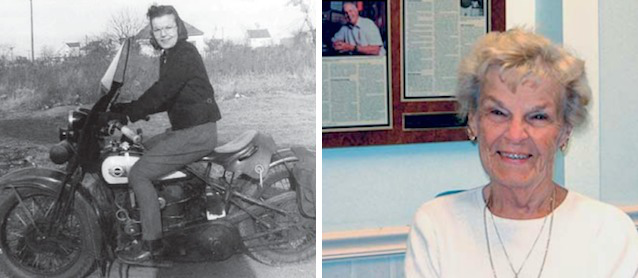 It is with great sadness that we inform The Hog Ring community of the passing of Catherine "Kitty" Strauss, loving matriarch of the Electron Top family.
---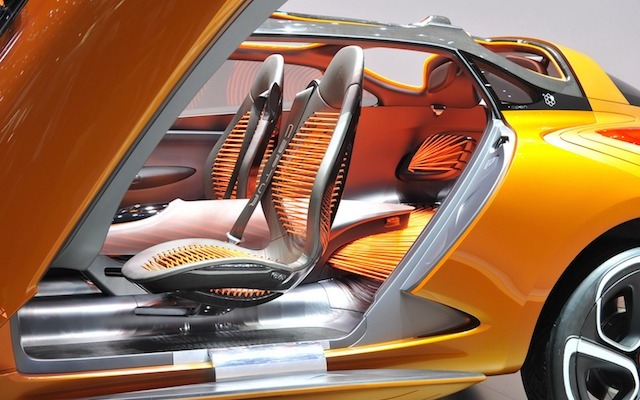 Remember Bastybikes' laced motorcycle seat? Renault executed a similar design for the seats in its Captur Concept — a model that was light ages ahead of its time (and still is)!
---