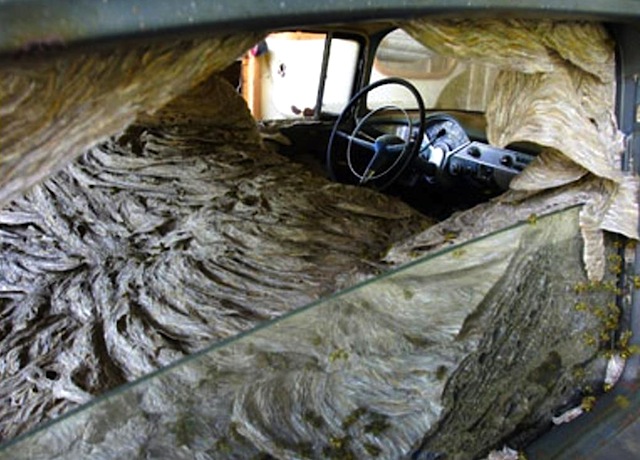 Remember our article titled "Finding Beauty in Abandoned Car Interiors"? This isn't one of those cars…
A contributor to the popular social networking site Reddit recently posted the above photo with the caption: "Wasp nest inside of a car". A quick online search and the photo checks out. It was originally published on Michigan State University's "Insects and Arthropods" web page.
Believe me when I say that I'd rather sit in one of those meth-contaminated car interiors than come within a block of this nightmare. I shudder just thinking about it!