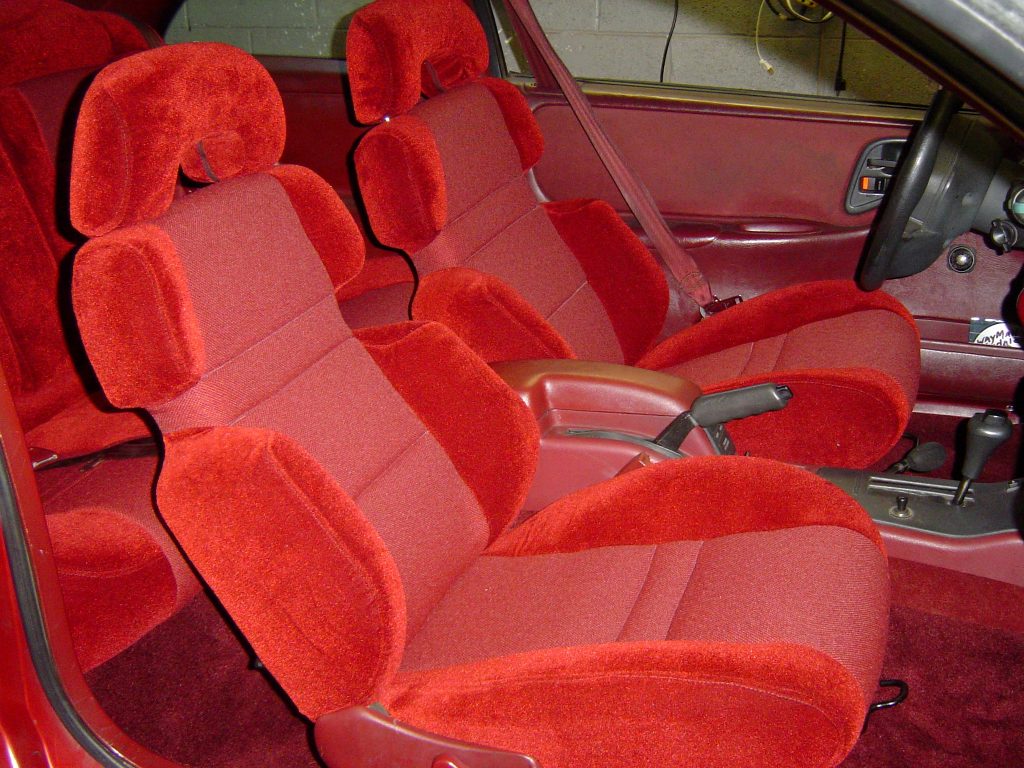 Though The Hog Ring is off to a great start, it's about to get even better. Naseem Muaddi, owner and operator of Delaware County Auto Upholstery, has signed on to blog for us.
Just a few days ago I published a blog post about Naseem's impressive overhaul of a 1995 Nissan 240SX S14.5 Silvia. It's worth mentioning that the custom seats he designed for that 240SX were featured in the October/November 2009 issue of Upholstery Journal. But that's not the only honor under his belt. Three of his designs placed in Upholstery Journal's 2010 Design & Craftsmanship Awards. Within the category of "Auto Seating," Naseem took the first place award (Platinum) for his complete seat restoration of a Chevrolet Beretta Z26 (pictured above). He also took the first and third place (Silver) awards in the category of "Other" for his design of a two-person custom tricycle seat and Batman-themed office chair, respectively.
What's more, Naseem Muaddi was interviewed by Upholstery Journal for the cover story of its April/May 2010 issue. In the article, titled "Sell Your Skills," Naseem discussed the importance of developing a strong web presence for auto upholstery businesses. In the October/November issue of the same year, three of Naseem's projects were featured in the Upholstery Journal cover story "Custom Classics." Specifically, the article highlighted the custom two-person tricycle seat mentioned earlier, as well as his interior restoration of a 1966 Dodge Charger and 1923 Ford kit car. Naseem now writes a regular column for Upholstery Journal.
Needless to say, The Hog Ring is excited to have Naseem join the team. His thoughts and insights on the field of auto upholstery are sure to enhance the value of our online community.