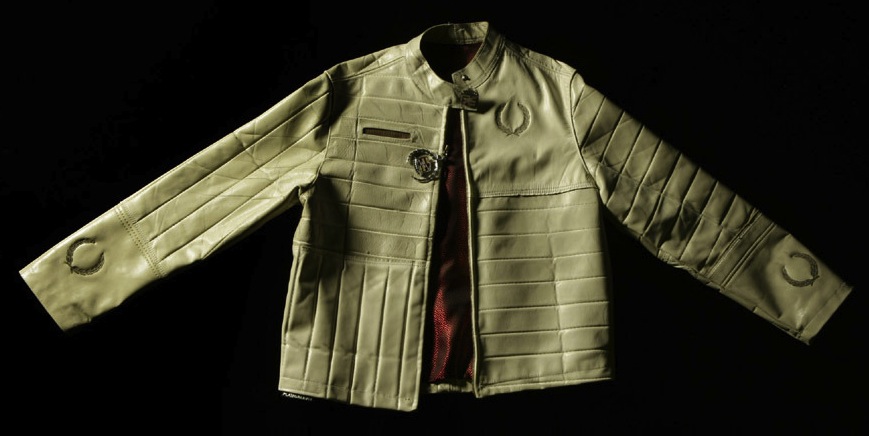 In a new and innovative twist to the field of auto upholstery – customers can now wear old seat covers.
Platinum Dirt, a San Francisco-based fashion and design firm, recently launched a line of leather jackets made entirely from beat-up luxury cars. According to the company site:
"[T]hese one of a kind jackets are handmade out of reclaimed vintage auto upholstery from the genuine leather interiors of old Cadillacs, Lincolns, BMW, Mercedes, Jaguar and more. One car becomes one jacket, a soul of sorts, where once the car is retired from the road forever, it is reincarnated as a VIN Jacket."
And get this, each "VIN jacket" comes with a VIN plate embedded on the chest – so you can actually trace the history of the car from which your jacket was made. (Show me the CARFAX?)
While the concept is a bit too hipster for me, I can see the appeal. I'd probably rock one if the leather came from a car I actually owned. But to dawn someone else's seat covers on my back? Eh…
Then again, celebs like Jamie Foxx, Jeremy Piven and Adrian Grenier are already sporting the look. And, from what I'm told, they're way cooler then me. So if you've got an extra $1,300 (starting) to drop on a new used-leather jacket, go for it. I won't judge.