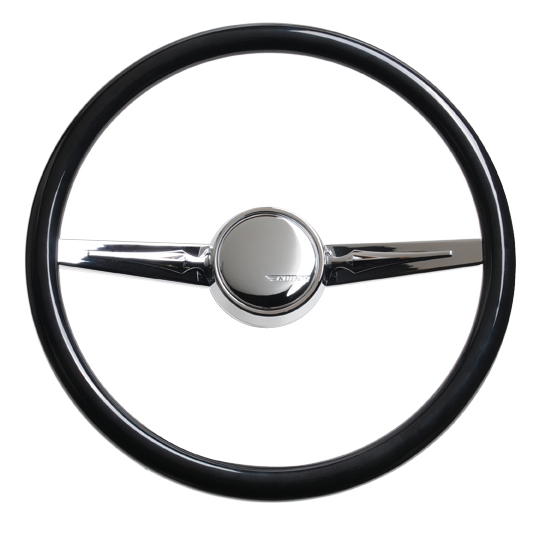 If you haven't heard of CON2R, you're probably not alone.  But with its free online custom steering wheel design app, it'll soon be a known name in the automobile accessories market.
CON2R, which stands for "Concept to Reality," manufactures custom steering wheels for hot rods, street rods and muscle cars.
Big deal, right? Actually it is…
What makes CON2R so special is that it's not just offering a line of custom steering wheels to choose from, but letting customers design their own.  And the best part is that they've launched an online wheel-design program that lets you see your wheel as you design it.
In just a few minutes, the user-friendly program lets you choose your wheel's spokes, offset measurements, color combinations and chrome trim accessories – giving you nearly 250,000 potential design combinations. And don't expect to break the bank for one of these wheels either. They cost about as much as any other custom steering wheel on the market.
I've yet to purchase one myself, so can't speak to the quality of their product.  But CON2R's business model is both innovative and intriguing. You can open its webpage on an office laptop and let a customer design his very own custom steering wheel right on the spot.  Now that's pretty cool!
Try it yourself:  CON2R