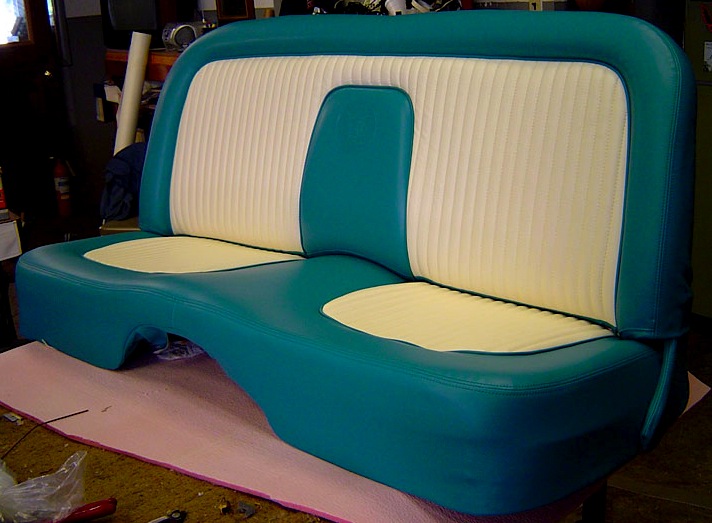 The Detroit Free Press recently published an interesting article about the approaching demise of the six-passenger sedan. As it stands now, the Chevrolet Impala is the last American sedan to feature a front bench seat. Every other sedan sports two buckets. According to the article, a change in consumer taste and interior innovations are to blame. The Detroit Free Press warns, "The six-passenger sedan may soon vanish entirely."
The Detroit Free Press explains:
Car buyers have moved away from the layout that offered front and rear three-person bench seats. Front buckets give most people more comfort and adjustability, not to mention space for cupholders, power outlets and storage bins in the console between the seats.
Chevrolet is weighing whether to build a six-seat version of the next Impala. Weighing against it, the car will probably be narrower than the current model. It's based on GM's Epsilon II global platform. It's roomy, but probably not enough to fit three comfortably across up front. (The rear seat will accommodate three, of course. It's OK if backseat riders are shoulder-to-shoulder. You can't do that to the driver.)
About a quarter of Impalas sold last year were six-seaters. Very few of those are likely to carry six people on a regular basis. Customers are buying the appearance of space more than carrying capacity they actually use, said Jim Hall, managing director of 2953 Analytics in Birmingham.
It probably makes sense for Chevrolet to concentrate on giving the next Impala a comfortable and attractive front seat that appeals to the other 75% of its buyers and wins some new customers. [more]
My first car was a '78 Chevy Caprice – which, of course, featured a giant front bench seat. I'll be sad to see them go. Cruising in that thing felt like flying at warp speed on my living room couch.
[Picture courtesy of Delaware County Auto Upholstery]