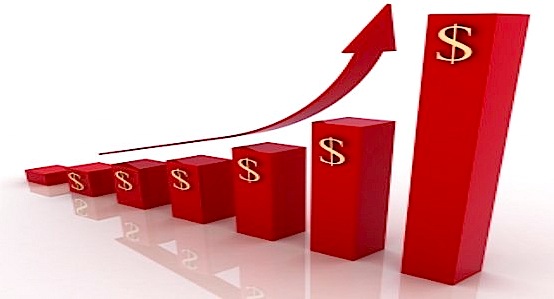 Harry Weimann, auto trim shop owner and Director of Education at WyoTech, is at it again – publishing "Interior Insights: How to Upsell Your Classic Car & Truck Customers" in this month's issue of Hotrod & Restoration. The article is a quick read and chock-full of insights and advice based on years of experience. It's also a follow up to his last piece, "How to Expand Your Customer Base With New Products & Services."
So how exactly does Weimann propose auto trim shop owners upsell their customers? By taking advantage of the multitude of replacement parts and accessories available to them.
Weimann explains:
The most-important outcome is to have a very satisfied customer when the job is done because if the customer is happy, it can bring more jobs your way. First, you'll provide the customer with an estimate for the interior restoration job. At this time, you can also take the opportunity to sell the customer additional accessories that will both enhance the job and boost your bottom line.
We're working with a 1968 Camaro convertible in this example, so products and accessories available for this vehicle are plentiful, providing you ample opportunity to sell additional products. After presenting the basic estimate including new seat covers, new carpeting and a new convertible top, you can add a supplemental estimate to the original proposal.
Convertible top boots to cover the top in the open position, convertible top cleaning products, sealants, and convertible top and material upgrades are all products you should be suggesting to your customer.
In the trunk there are sound-deadening products, undercoats, carpeted or vinyl trunk mats, and custom-embroidered trunk mats. In the cab or interior of the vehicle, accessory options include sound-deadening materials, custom-molded carpets, custom-embroidered floor mats, seat foam, seat springs and new seat hardware.
Some other items to consider offering are interior cleaners, sealers and a pre-made headliner.
Some additional items that many people probably don't consider offering to their customers, but are great accessories to sell, are factory-original or custom-designed seats ready to install. You can also suggest new inside door handles, window cranks, knobs and pre-made door panels, along with replacement dashboard covers, and covers sold to protect the new dashboard covers from the sun.
Radio upgrades, speakers and related audio products to enhance that classic vehicle sound are a must.
A great accessory that every classic car or truck owner should have is a custom-made car cover. Car covers come in many different colors and types; some are covers to protect the vehicle in the garage from dust, while others provide protection from the elements.
One other item that can be sold from a trim shop, and is a great accessory, is a custom-made front-end bra to protect the painted area of the vehicle from stone chips. In recent years, protective film has been developed that's also applied to the front of the vehicle to protect the paint and can be a source of additional revenue for your shop. [more]
Keep in mind that you don't need to keep all or any of these accessories in stock. Just have a few brochures handy to show customers what they look like and the knowledge to explain how they work and why they're necessary.
— — —
The Hog Ring is the #1 online community for auto upholstery professionals and enthusiasts. Here you can browse pictures, read news and connect with others who share your passion for auto upholstery. You can even check us out on Facebook and Twitter!