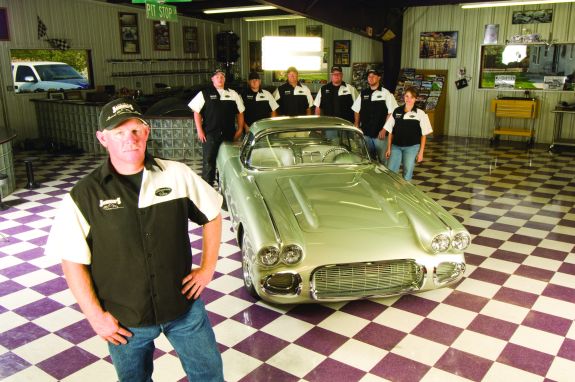 It's always interesting to read about other auto trim shops – especially the challenges that they face and the opportunities they're presented with. In the field of auto upholstery, there's a lot we can learn from one another – which is exactly why shop profiles, like this one about Johnny's Auto Trim, are so helpful.
Johnny's Auto Trim is a family-owned and operated business based in Alamosa, Colorado. With four employees – three of which are teenagers, the shop faces many of the same challenges other upholstery businesses do. Staffing being the biggest.
Still, the size and age of the staff at Johnny's Auto Trim, hasn't prevented it from being successful. In fact, this past February a 1962 Corvette that they built was named as one of the Detroit Autorama's "Great 8" and a Ridler Award nominee. With skills like that, it's not surprising to learn that business is booming for the crew.
However, Johnny's Auto Trim is at a crossroads. The shop is already short-staffed as is, but with Johnny's son Ryan preparing to leave for college, things are about to get even tougher. What's more, Johnny is conflicted over whether to grow his business and take on more of a managerial role, or keep things small and work on the cars himself (a deep-seeded passion of his).
"We're kind of at a breaking point right now," Johnny explains. "This Corvette has brought in a lot of new customers to us, so we're at a spot in the game where we need to decide if we're going to get bigger or if we're comfortable with the size we're at, and take it from there."
Whichever path Johnny chooses, one thing's for sure – if he and his team keep pumping out Ridler-level work, they'll go far.
Read the entire story at Hotrod & Restoration, and be sure to check out Johnny's Auto Trim on Facebook.
— — —
The Hog Ring is the #1 online community for auto upholstery professionals and enthusiasts. Here you can browse pictures, read news and connect with others who share your passion for auto upholstery. You can even check us out on Facebook and Twitter!