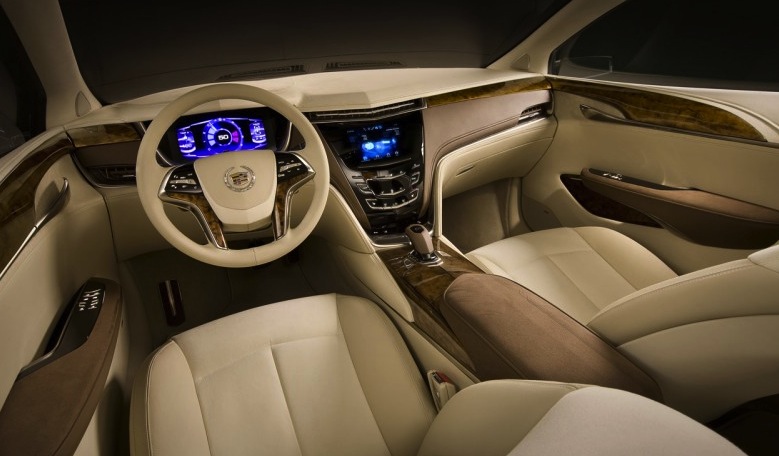 Long gone are the days when people bought cars just because they looked good. The Associated Press has published an interesting article about how the quality of car interiors is playing a bigger role in customers' buying decisions – leading many automakers to improve their comfort, design and technological sophistication. The Associated Press writes:
Whether on luxury cars or entry-level vehicles, consumers want to be delighted by an interior's extras, automotive industry executives and designers said this week at the North American International Auto Show.
The inside extras can run the gamut, from ambient or LED lighting to music-storing hard drives and USB ports in sound systems to pop-up navigation screens and cup holders that can heat or cool your drink. Customers want interiors with more appeal, down to such details as replacing plastic with softer materials, or where possible using real stitches in seating rather than molded ones.
"The expectations for interior execution are that much higher today," said Dave Rand, executive director of interior design for General Motors Corp. […]
While many offer cutting-edge exteriors, it's their interiors that will seal the deal when consumers make their purchases, mostly because of the parity in quality these days among manufacturers, said Mike Jackson, chief executive officer of AutoNation Inc., the nation's largest automotive dealer group.
"If you don't have a first-rate interior, the consumer is so mobile and has so many choices, you're going to lose them, and I think everybody understands that," he said. [more]
It's refreshing to read that even budget-minded drivers are becoming more conscious of their vehicles' interiors. Those who can't afford to buy new will surely look to auto upholsterers to improve what they already have.
However, it's important to keep in mind that customers aren't just seeking comfort and quality in their interiors. They also want technology – like LED lighting, integrated GPS and TV screens, seat heaters and massagers and more.
Auto trim shops that aren't already offering services like these should update their skills and start offering them before customers look to other shops that do.