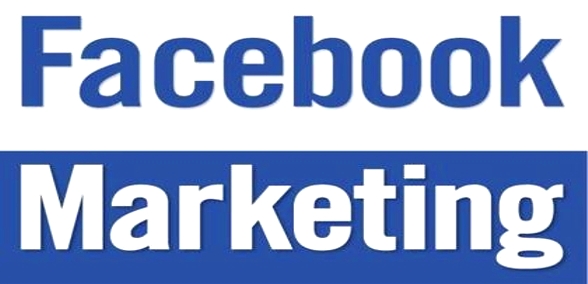 So you set up a Facebook page for your auto upholstery shop – now what?
The good news is that you're on the right track. While word-of-mouth is still the preferred method of marketing for small businesses, many are becoming increasingly more reliant on social media. According to a recent study by AT&T, 41% of small businesses have a Facebook page. In 2010, only 27% of businesses reported using Facebook – that's a 52% increase in just one year.
What's more, 41% of all small businesses using social media said they've seen measurable success – in terms of better communication with new and/or existing customers.
The trick is how to translate that better communication into more business for your shop. The following 10 tips will show you how.
1. Complete Your Profile
The whole point of making a Facebook page for your auto trim shop is to stay in touch with current and potential customers. You can't do that with an incomplete profile. Be sure to fill in all the details as accurately and completely as possible. That includes a proper industry categorization, public settings and a custom Facebook URL (like www.facebook.com/TheHogRing).  That way people can easily find your profile.
2. Seek Quality Friends
Don't be shy about asking Facebook users to "like" your page. However, don't ask everyone. As a small business, you should be focusing on the quality, not quantity, of your Facebook fans. Having a thousand fans from all over the world is really cool, but local car enthusiasts, car clubs, dealers and body shops from your area is much better. While they may not number in the thousands (or even hundreds), they're the group most likely to give you business – so concentrate on building relationships with them.
3. Focus! Focus! Focus!
When posting on your Facebook wall, stay on topic. Users "like" your page because they admire your craft, not because they want to hear about your wild night out or frustrations with traffic. Narrow your focus to auto upholstery, but also don't be afraid to have a little fun. In addition to keeping friends updated on your shop's latest news, feel free to share interesting pictures, videos and articles – so long as they're related to your craft.
4. Stay Active
Don't let your Facebook wall collect dust. Posting frequently not only reminds friends that you exist, but that you're on top of your game. Don't, however, become a chatterbox. No one likes having their Facebook news feed inundated with too many status updates – especially from a single person. Updating once or twice a day is fine. Any more than that and people may start un-liking you.
5. Play Nice, Make Friends
Interact with your Facebook friends. After all, the whole point of social media is to build community – which you can't do by having a one-way conversation with cyberspace. Comment on people's statuses, offer feedback and advice on their auto projects, and be available to answer questions.  Wishing folks a happy birthday isn't a bad idea either. By forging friendships, you're also building clientele.
…but never post anything offensive or treat someone rudely on Facebook – everyone can see it.
6. Provide Incentive
Give customers a reason to follow your trim shop on Facebook. Giveaways and discounts usually do the trick. By offering customers promotions that are exclusive to Facebook, you ensure that they'll add you and tell their friends. These promotions don't have to cost a lot. Offering 10% off here or a free bottle of upholstery cleaner there can go a long way in building customer loyalty.
7. Become a Shutterbug
Upload photos of your finest work – and tag your customers in the pictures.  The photos create an online portfolio that potential customers can browse through before bringing you their projects. Tagging a customer in a picture of a job that you completed for him makes the photo available for his friends to see. And since car enthusiasts tend to hang out with other car enthusiasts, it also increases the likelihood that you'll get more jobs.
8. Target Market
Promote your auto upholstery shop with targeted Facebook ads. These don't cost much and can be tailored to appear on the computer screens of folks who meet your criteria. Say, for instance, you want every 18 to 60-year-old male living in the state of Delaware who's interested in cars to know about your business. You can do that with Facebook.
9. Modernize
Upgrade your business cards and other materials to reflect the changing times. Long gone are the days when the only contact information you displayed was a phone number and address. Today, you should also include your website, email address and – yes – Facebook page.
What's more, quit saying "Thanks and come again." It's nice, but not as effective as "Thanks and check us out on Facebook!"
10.  Have Patience
To grow a Facebook community you need patience. The process can be extremely slow moving, especially the first year. While at first it may not seem worth your time, you'll start to sing a different tune once more people "like" your page and start giving you their business because of it.
For more business tips and all the latest industry news, "like" The Hog Ring on Facebook.