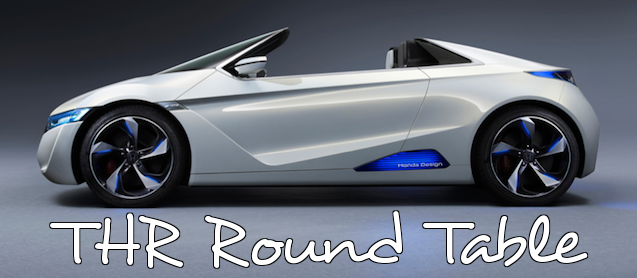 Our "round table" discussion on TopCar's Porsche Panamera Stingray went so well that we've decided to hold another.
Introducing Honda's all-new EV-STER, a rear-wheel drive electric roadster that's smaller than a Mazda Miata, sportier looking than the Nissan 370Z and just as Earth-friendly as a tree.
The interior, however, is where it's really at. Check out the 4 pictures we've included and tell us what you think in the comments section.
The Honda EV-STER is no sports car – it can only hit 99 mph and takes nearly 10 seconds to reach 60 mph. But it requires no gas and can travel up to 100 miles before needing to be recharged. That's impressive.
What struck me the most, however, is the interior's unique design. Forget the twin-lever steering wheel and computerized instrument panel. They're cool, but I want to meet the designer who decided to keep the entire interior black except for the driver's seat.
I love it. The color scheme puts all the focus on the driver – amplifying the whole cockpit experience. It may have been done before, but I've never seen it. No doubt, I'll be looking to incorporate the look into a future project.
What do you think?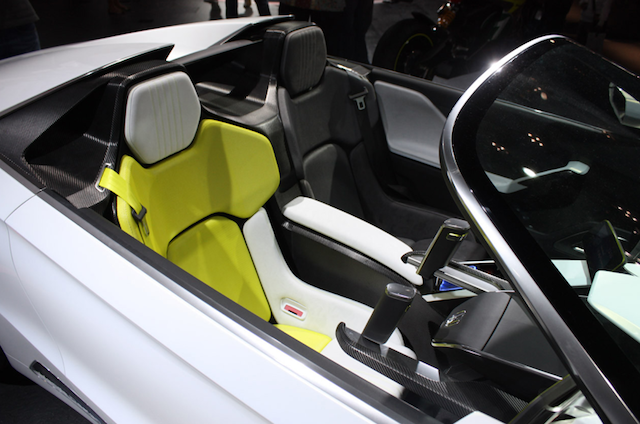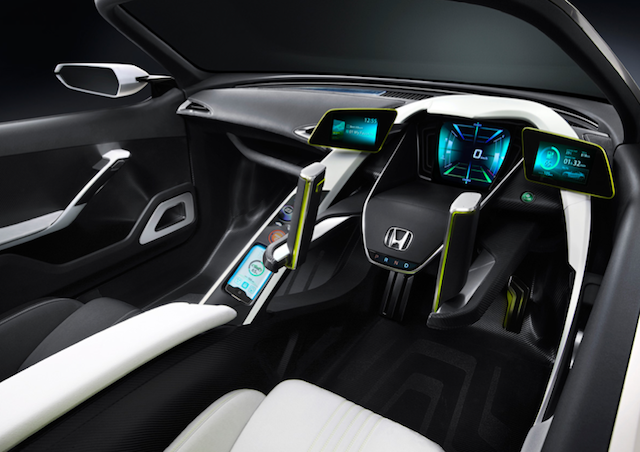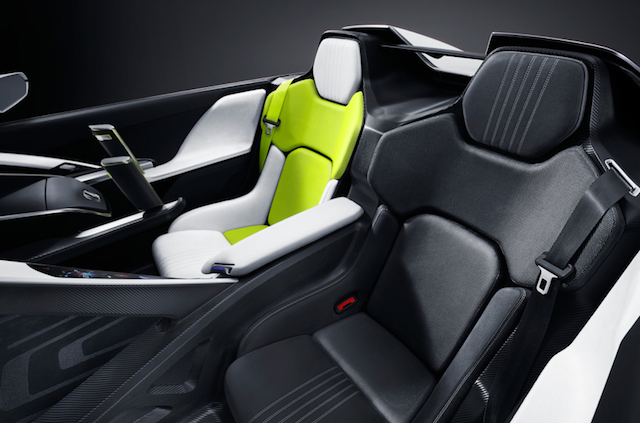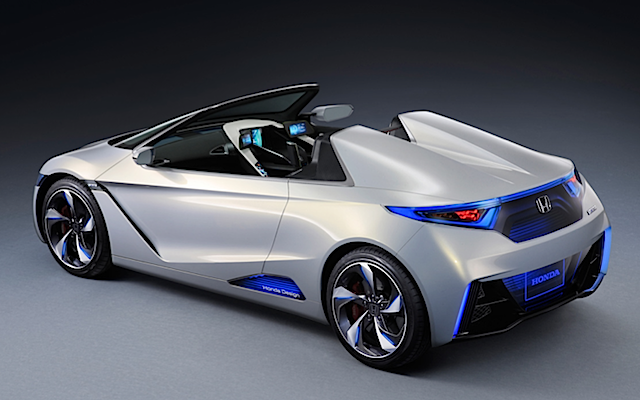 — — —
The Hog Ring is the #1 online community for auto upholstery professionals and enthusiasts. Here you can browse pictures, read news and connect with others who share your passion for auto upholstery. You can even check us out on Facebook and Twitter!