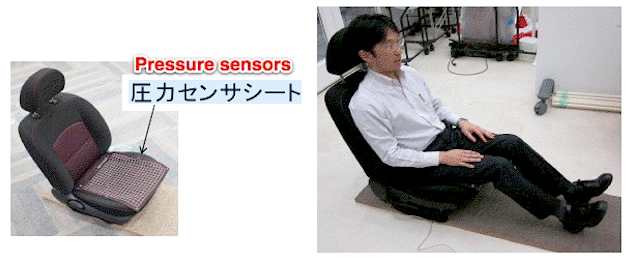 If a group of Japanese researchers have their way, auto trimmers may soon be installing or replacing butt-print technology in front-driver-side seat covers.
Yes, I said butt-print technology.
Through the use of 360 separate butt-pressure sensors, researchers at the Advanced Institute of Industrial Technology in Tokyo have created a seat capable of identifying a driver by the weight, shape and pressure of his… well, butt.
TechCrunch explains:
Each sensor is measuring pressure by its own and sends the information to a laptop, which aggregates the information to show key data like the highest value of pressure, area of contact on the seat (see below), and other factors. According to its makers, the system was able to identify drivers with 98% accuracy during experiments. [more]
The researchers, who are apparently marketing the technology to automakers as an effective anti-theft system, are aiming to commercialize the butt-print car seat within two to three years.
While it's not clear how exactly the system will work, I think it's safe to assume that the car will either start or not start depending on whose butt is in the driver's seat.
It sounds strange, but not totally outlandish. Remember, Ford is already using sensors to develop seats capable of detecting looming heart attacks.
Maybe one day our butts will also decide what radio station to listen to…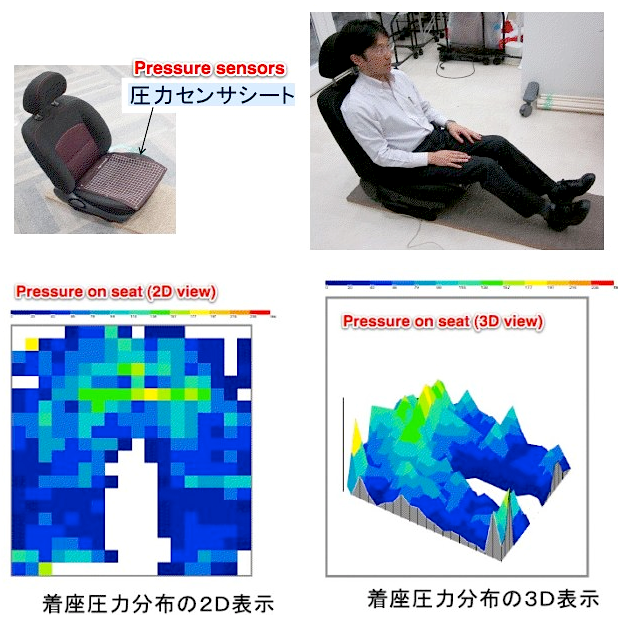 — — —
The Hog Ring is the #1 online community for auto upholstery professionals and enthusiasts. Here you can browse pictures, read news and connect with others who share your passion for auto upholstery. You can even check us out on Facebook and Twitter!