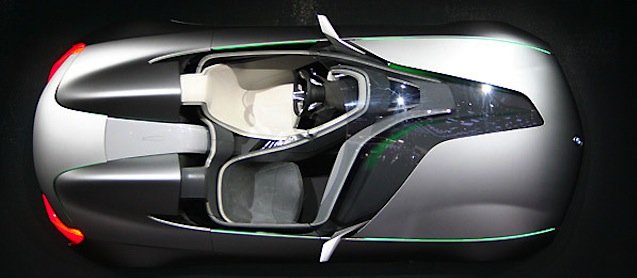 Just when you thought you've seen it all – researchers at Polytechnic School in Montreal, Canada are developing a fabric that operates exactly like your iPhone's touchscreen.
In other words, you'll soon be able to raise the volume on your car's stereo by simply swiping your hand across the seat.
New Scientist interviewed developer Maksim Skorobogatiy who explained:
In essence we are trying to reproduce the smart phone experience in textile form. We are looking for applications where we can weave in sleek, non-invasive control, avoiding blocks of push buttons. [more]
Skorobogatiy and his team have done this by weaving into fabric a soft polymer-based fiber with electrical properties that changes when touched. Remarkably, the fabric can even be cleaned, making it practical for vehicle and home applications.
For all the technical details that we don't quite understand, check out New Scientist. We're just amazed that this type of technology even exists. But will it ever actually make its way into car interiors?
BMW says yes. In fact, Vision ConnectedDrive, the BMW concept car pictured above and displayed at last year's Geneva Motor Show, featured touch-sensitive surfaces that controlled both heating and music.
Who knows, maybe one day DLT Upholstery Supply will be shipping out samples!