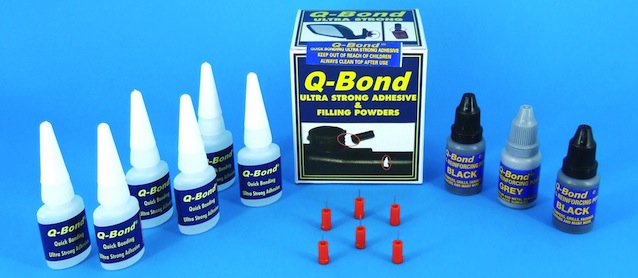 It sounds cliché, but they really don't build cars like they used to. With all the plastic moldings and trim in today's cabins, they feel more like Hot Wheels than automobiles. And, as we all know, toys invariably break.
Last week, though, I discovered Q-Bond – a strong and quick-working adhesive that saved my hide.
I'm sure you've all been in similar situations: I was installing a convertible top on an older Porsche when I noticed that its plastic guide pin was cracked. In fact, the tip was barely hanging on. After an exhaustive search to find a replacement part turned up nothing, I headed to a local body-supply shop to find an adhesive strong enough to fix a part that's going to take a lot of abuse.
The salesman swore by a product called Q-Bond – saying that it worked on both plastic and metal. At first, I was skeptical because I've tried it all – hot glue, JB Weld, Crest Rigid Red and every other two-part epoxy you can name. But after giving it a shot on the plastic guide pin, I have to admit that Q-Bond takes the cake!
To use Q-Bond, simply glue the broken item back together with the superglue included in the kit. Then, pour a small amount of Q-Bond's specially formulated powder over the backside of the damaged area. Afterwards, place a few drops of the superglue on the powder and watch as it instantly dries – creating a solid and trustworthy repair.
I bought my Q-Bond kit for $15.00 and it was well worth it. Not having a job tied up for hours while waiting for an adhesive to dry is invaluable to a trimmer like myself.
Take it from me, Q-Bond is a must-have adhesive for all trim shops.