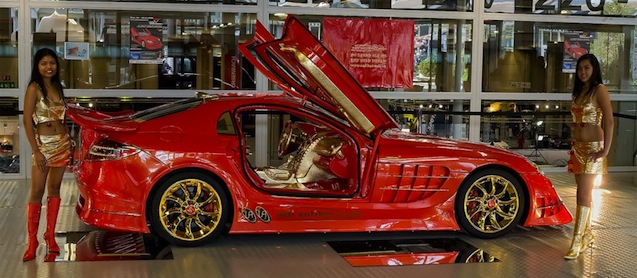 Apparently Ueli Anliker has never heard the saying: "Less is more". The flamboyant Swiss entrepreneur recently completed the customization of his Mercedes-Benz McLaren SLR. Encrusted in gold and rubies – it features the world's most expensive (and, probably, gaudiest) interior.
According to The Sun, Anliker's "Red Gold Dream" (that's what he calls it) features a gold-trimmed interior, jewel-encrusted indicators, golden steering wheel and a ruby-covered gear stick.
Overkill? There's more…
The Benz is painted in 25 layers of red paint mixed with gold dust; features 24-carat gold wheels, headlights and door sills; and is decorated with over 600 rubies. The paint alone took 35 men and 30,000 hours to complete.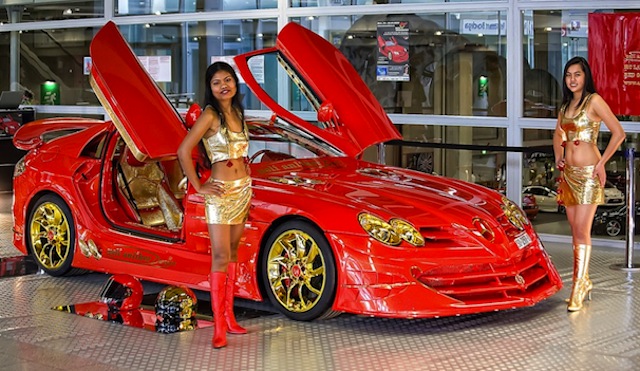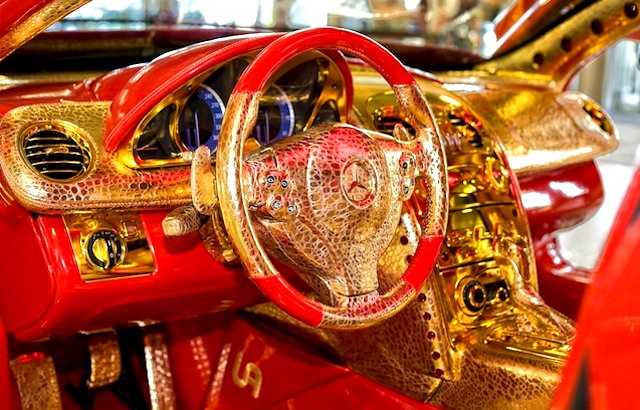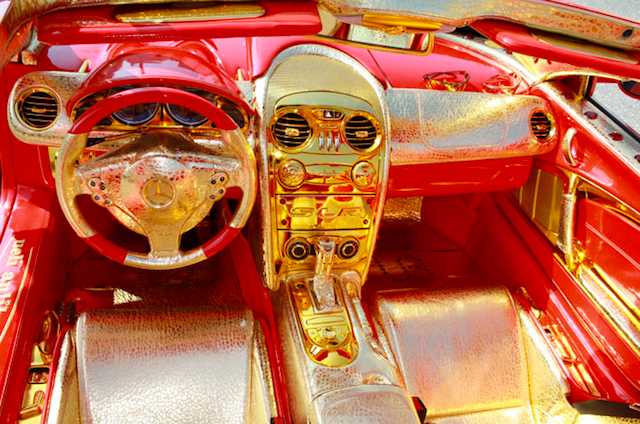 The Benz – which Top Gear says could "burn a hole through your eyes and into your nightmares" – is not for sale. However, Anliker is willing to entertain offers of $11 million or more.
Let The Hog Ring know if you buy Anliker's car – we'd love to feature you in our "Hall of Shame" category…