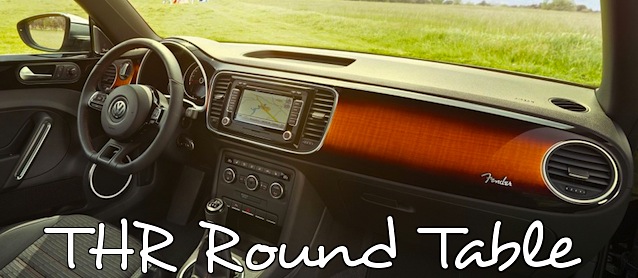 While much is being made of Volkswagen's Fender-inspired 2013 Beetle, I'm left disappointed by its lack of… well, Fender inspiration.
Aside from mirrors made to resemble guitar tuners, a sunburst finish on its dash and a guitar-amp-powered speaker system, the Fender Beetle pays little homage to the brand that helped shape modern music. All in all, it's nothing more than a Turbo with a few fancy add-ons.
Describing the interior, Top Speed writes:
The first thing that stands out is the "Sunburst" dashboard panel, which is where the middle of the dashboard is bright and it slowly darkens as you reach the edge. If you have ever seen or owned a Fender Stratocaster Sunburst – the signature Fender guitar – then you know what we mean…
The seats and other upholstery are overall quieter and darker than most Beetles, but it does feature contrasting stitching to avoid becoming boring.
The rest of the interior is as expect in a Beetle…
In the technology department is where the Beetle Fender Edition really stands out. The Beetle Fender Edition boasts a 400-watt Fender Premium Audio system with at least nine speakers – there's likely the option for additional speakers – and an LCD screen. It also boasts a 10-channel amplifier. […]
Okay, in case you haven't caught on just yet, the Beetle Fender Edition is essentially a Beetle Turbo with the 18-inch wheels from a 2.5L and a few visual upgrades and a kick-ass stereo system. [more]
While the add-ons are nice, I wish VW's designers did more to incorporate a Fender guitar theme into the interior. I would have liked to see seat belts made to resemble guitar straps or radio dials that look like the volume knobs on a Stratocaster. And though it sounds cheesy, how about a whammy bar shifter? Or, better yet, upholstering the seats in a fabric similar to what Fender uses on its amps?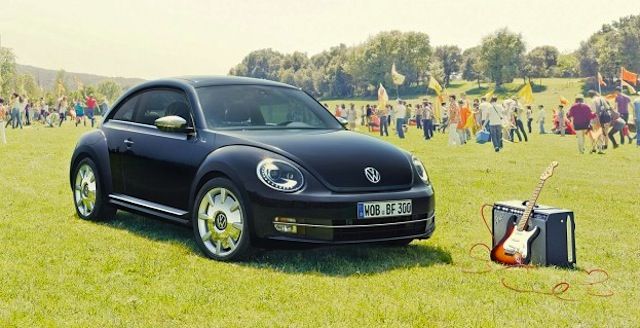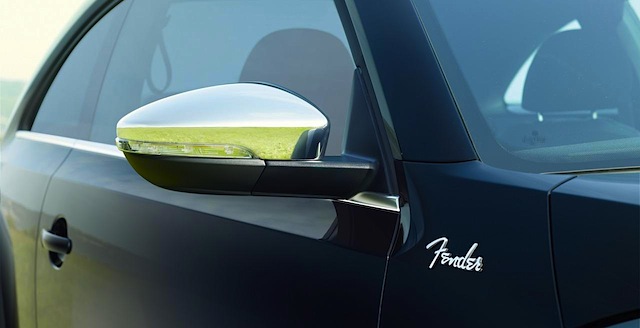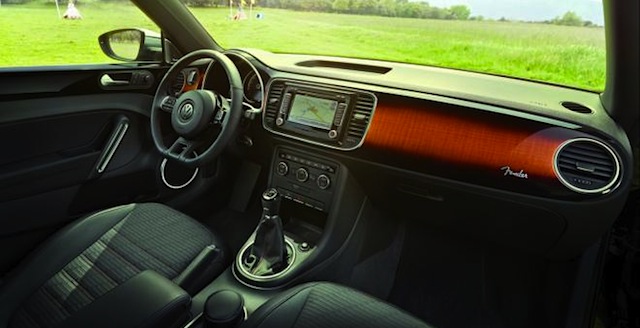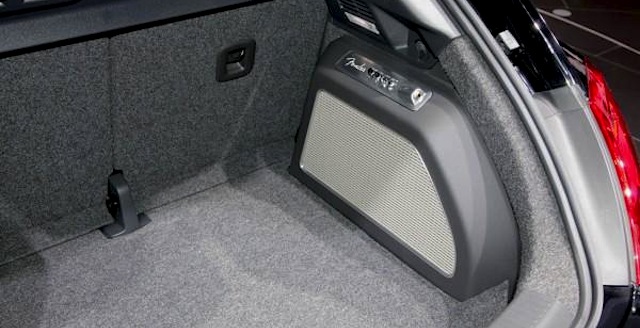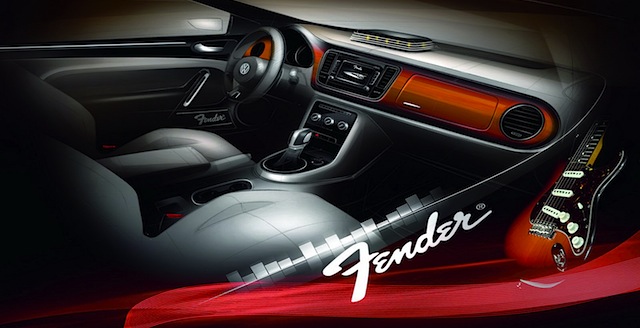 What do you think? Does the 2013 Fender Beetle hits its mark or could VW have done more to make its interior really stand out? If you were to design its interior, what guitar-themed features would you include?