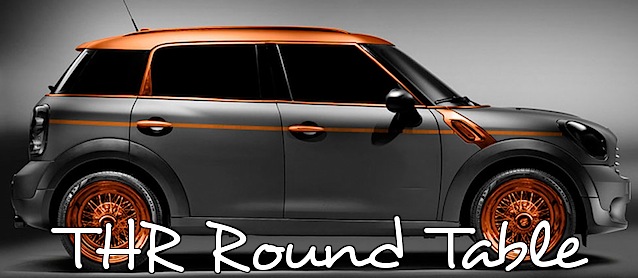 Carlex Design, a Polish firm that specializes in redesigning car interiors, has just released images of its newest creation – MiniSteam, a one-of-a-kind steampunk-themed Mini Countryman.
Not sure what steampunk is? Think of the submarine in Jules Verne's novel Twenty Thousand Leagues Under the Sea. It's a style in which steam-powered mechanics is highlighted in an object's design.
Wikipedia explains:
Steampunk is a genre which…incorporates elements of science fiction, fantasy, alternate history, horror, and speculative fiction. It involves a setting where steam power is widely used…
Steampunk design emphasizes a balance between the form and function. Like the Arts and Crafts Movement, this blurs the line between tool and decoration. … The goal of such redesigns is to employ appropriate materials (such as polished brass, iron, wood, and leather) with design elements and craftsmanship consistent with the Victorian era, rejecting the aesthetic of industrial design. [more]
The MiniSteam falls perfectly in line with this genre – featuring bronze and copper hues,  supple brown leather, mechanical inlays and loads of woodwork. It is truly magnificent.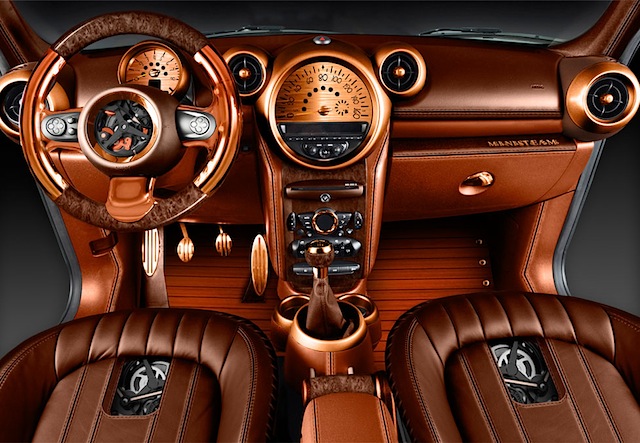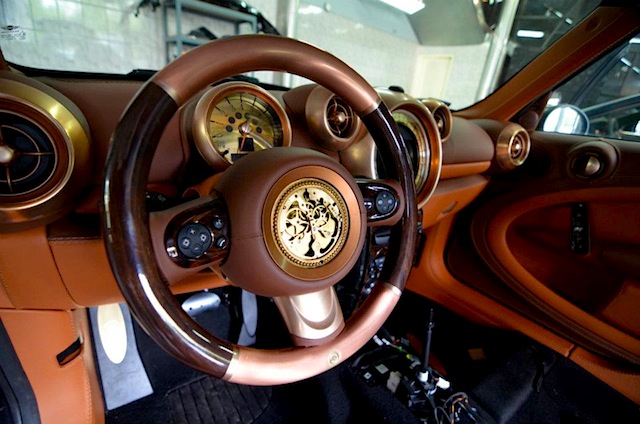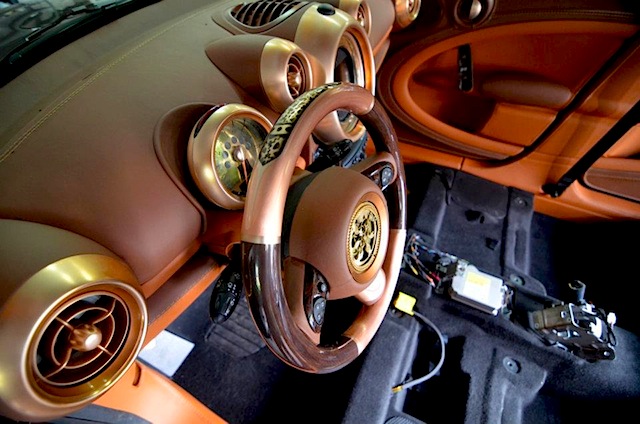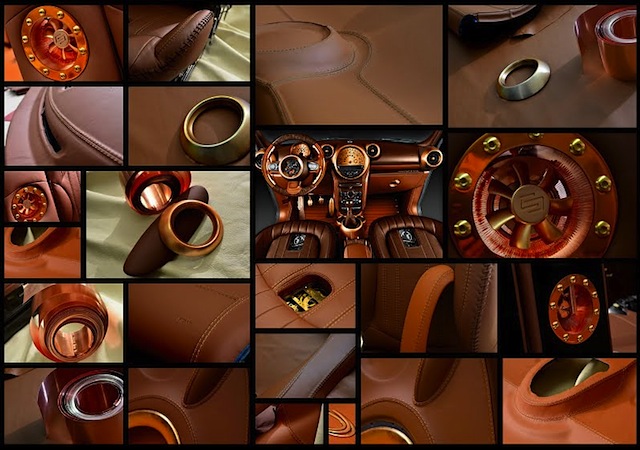 What do you think? Let's have a round table discussion on Carlex Designs' MiniSteam or the steampunk genre in general.