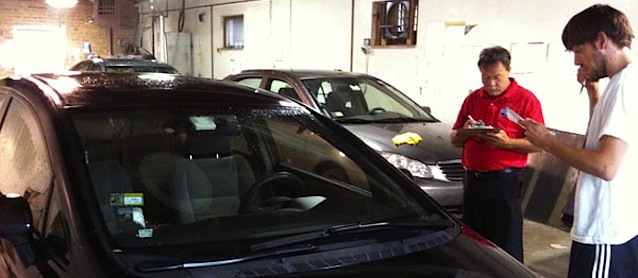 Hotrod & Restoration Magazine recently published an interesting article by Ace Eckleberry of ACE Custom Upholstery & Rod Shop in which he discusses the benefits of offering customers service packages priced according to tier. The piece makes for an interesting read – especially for shops looking to simplify the process through which they give estimates.
Ace explains that his auto upholstery shop offers four service packages, ranging in price from $3,500 to $25,000:
The bottom line when it comes to estimating your jobs is to always place the final decision in the customer's hands. Let them decide exactly how extravagant the final product will be. Upholstery has so many variables, so there's no one-size-fits-all pricing. Cheap vinyls can range as low $20 a linear yard while high-end leathers are sold at premium prices by the square inch. That difference in itself can vary more than the complete price of a lower end job. Give your customer the option to choose the type of service and materials that suit their concept of value and final product. [more]
While not every shop's prices will match Ace's, the concept remains the same. Divide your services into packages and price them accordingly – sort of like a McDonald's Extra Value Meal. Doing so will make 'ordering' from you easier, plus customers will know exactly what they're getting. It might even make bookkeeping easier on your end too.
What do you think? Does your auto upholstery shop utilized service packages and tiered pricing? Why or why not?