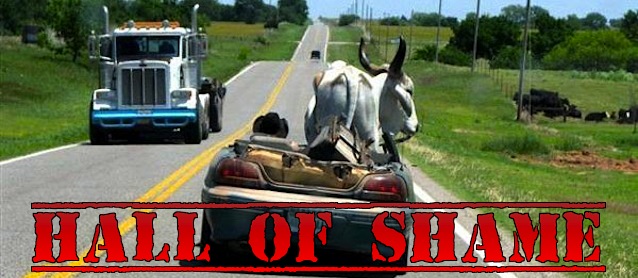 There's nothing quite like the smell of fresh leather, right? Wrong.
One Florida cowboy decided to put the old saying to the test – slicing the roof off his Pontiac to fit a live cow in the cabin. The result, as you'll see in the pictures below, gives the world's most disgusting car interior a run for its money.
For reasons I'm sure you'll understand, we're inducting this cowboy into The Hog Ring's "Hall of Shame".