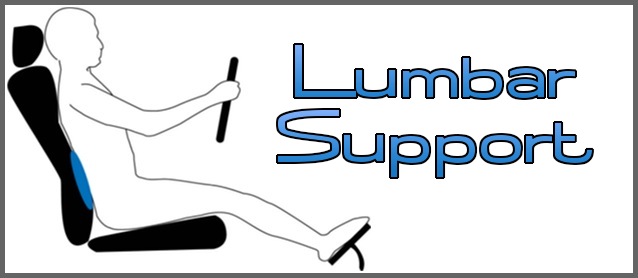 Most car and truck seats are designed to be "one size fits all" – but that's rarely the case. Drivers and passengers come in all different shapes and sizes, and even differ in their opinions of what's comfortable.
With automakers unable to adequately address this issue, millions of drivers have been left in agonizing back pain. While auto trimmers aren't chiropractors or masseurs, we can help alleviate that pain by installing after-market lumbar-support systems in customers' car seats.
A lumbar-support system is a device mounted beneath the upholstery or foam of a car seat's backrest. When engaged, the device pushes the foam into an occupant's lower back – positioning him or her into a more natural and comfortable position. Although most luxury automobiles come equipped with factory installed lumbar-support systems, many affordable models don't.
Auto upholstery shops that install after-market lumbar-support systems stand to make a lot of money – especially those that count truck drivers, chauffeurs and fleet services among their customers. Shops that don't currently offer this service, should definitely look into it.
The market currently offers inflatable-bladder and mechanical systems – both of which are available in manual and electric versions. Most auto trimmers find that inflatable-bladder systems are easier to install, but that really depends on the application.
Remember, just as no two drivers are alike, neither are car seats. It's advisable to remove a seat's backrest upholstery and study its structure before choosing which type of system to install.
Complete lumbar-support systems range in price from $50 to $250, and can be purchased from aftermarket suppliers like Donmar Sunroofs and Accessories.