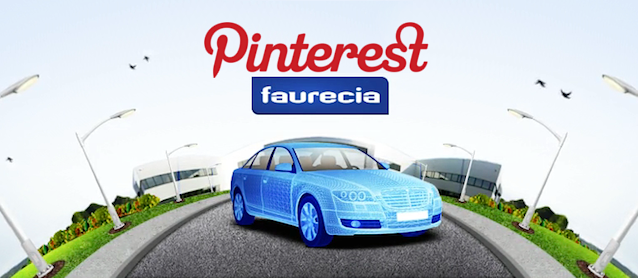 Faurecia, the world's sixth-largest automotive supplier, is hosting an automotive interior design contest via Pinterest. Sketch out your fantasy interior, post it to the online community and you might just win a brand-new 64 GB iPad – plus the attention of an industry leader and supreme bragging rights.
Running July 18 through July 31, the contest asks participants to submit a pinboard titled "Faurecia Pin-spiration" categorized on Pinterest under "Cars and Motorcycles." Each board should reflect innovations that define premium and could lead to vehicle design.
As part of the contest, participants must include at least five innovations from Faurecia, along with other images that inspire their ideal vehicle interior. Each pin should be tagged with the name of the contest and include a caption explaining how the image could be used to influence premium vehicle design. […]
A panel of Faurecia designers will judge the submitted Pinboards based on creativity and innovative ideas that could translate into premium vehicle design. For a chance to win, contestants must submit their entries by July 31 via email to FaureciaNA@Faurecia.com and include a URL link to the board, along with the participant's name, email address and phone number. The winning "Pinner" will receive a brand new 64 GB iPad. [more]
If anyone in The Hog Ring community does participate, forward us your designs. We'll feature them as well.