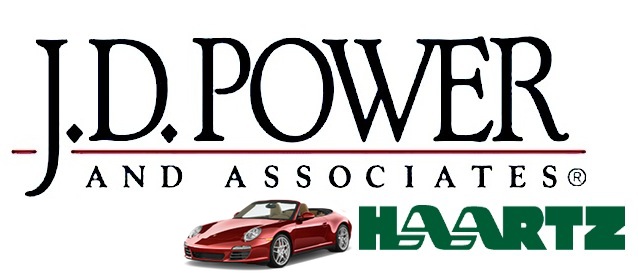 Haartz Corporation, a global manufacturer of automotive interiors, recently pulled a Michael Phelps in the 2012 J.D. Power & Associates Initial Quality Survey – proving, once again, why it's the go-to company for quality convertible topping material.
Of the 185 cars studied for quality by J.D. Power, the leading eight convertible models featured tops manufactured from Haartz fabric. Haartz explains:
In the compact sporty car segment, the leaders are the Mercedes Benz E-Class Cabriolet and Audi TTS Roadster. The Mazda MX-5 is one of the winners in the compact sporty segment. In the midsize sporty segment, winners were the Ford Mustang and Chevrolet Camaro. The Porsche 911, BMW 650i xDrive Cabriolet, 650i, 640i and Chevrolet Corvette led the premium sporty category. [more]
The next time a customer brings you a cheap, knock-off convertible top – pull out this J.D. Power study and calmly explain to him that people do, in fact, get what they pay for.
Congratulations to Haartz!