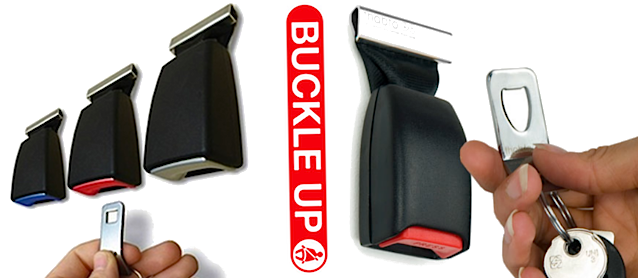 Tired of misplacing customers' keys? Thabto, a UK producer of quirky houseware,  has come up with a nifty solution that puts a new spin on the traditional key box – buy you don't have to buy one.
"Buckle Up" is basically a key holder fashioned from a repurposed seat-belt. While the latch hangs on a wall, the latch plate connects directly to a set of keys via a key ring. Simply pop the latch plate into the latch like you would any seat belt and voilà – your keys are secured.
Thabto sells "Buckle Up" for $24.00 per latch, but why spend the cash when you can simply make one yourself? Every auto upholstery shop has a few spare seat belts laying around. Turn them into something useful!