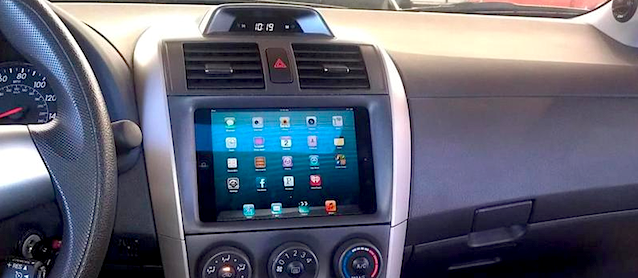 Despite just hitting store shelves, the Apple iPad mini has already found its way into a car's interior. Sound Waves, a mobile electronics shop in Tampa, FL, is the first to custom fabricate a vehicle's dashboard to fit the device.
The fabrication process, which you can see via photos on Sound Waves' website, looks pretty straightforward. The shop, however, also rigged the iPad to run on the car's sound system and tap into its internet connection. Drivers with this set up can browse Facebook, listen to Pandora radio or watch Netflix movies in their car.
It all sounds pretty cool,  though I'd much rather prefer that drivers pay attention to the road.