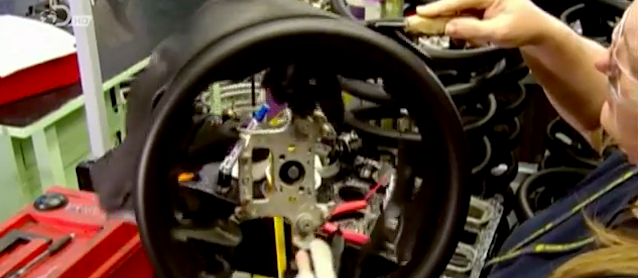 Lately, there's been a lot of talk about wrapping steering wheels on The Hog Ring. In fact, community members JPM Coachworks and Gjudd published great tutorials in our Auto Upholstery Forum that demonstrate how to do it.
However, not all steering wheels get covered in leather. Some are coated in high-density foam rubber. For an explanation on how these steering wheels are made, check out this short video from Discovery Channel's hit TV show "How It's Made".
Pay particular attention to the video's explanation of reaction-injection molding, which starts at the 2:10 mark. It shows how automakers coat their steering wheels in foam, as well as the tools and materials they use to do it. Interesting stuff!