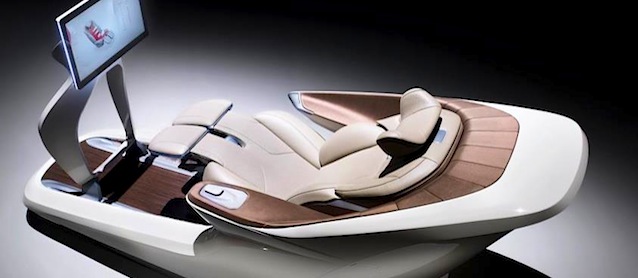 In last week's article about Faurecia's Urban Rhythm Seat, we also briefly mentioned the company's all-new Oasis Seat – which, among other features, comes equipped with surround-sound speakers in the headrest and 20 massage cells positioned from neck to calf.
For obvious reasons, Faurecia is marketing the Oasis Seat as a "high-tech office, entertainment system and spa" on wheels.
Skeptical? Check out the following video to see how it works:
The only downside to the Oasis Seat is that most people will never have the opportunity to sit in one. That's because it's designed to fit in the rear cabin of luxury chauffeured cars, not everyday grocery getters.
Still, it's cool to know that something like this exists. And who knows, maybe one day some of its features will find their way into more affordable cars.