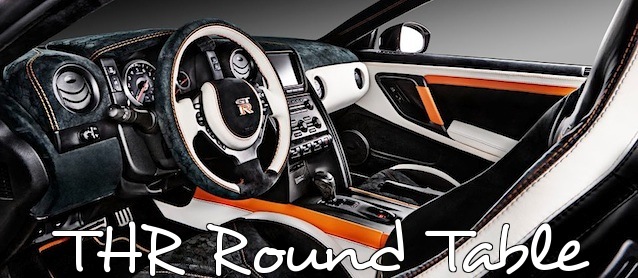 Last week we showed you Carlex Design's workshop, now check out their work. The Polish automotive design studio just released photos of their latest project, a stunning, sporty interior for a Nissan GT-R.
It's not easy to pull off three colors in an interior without it looking tacky and cluttered, but Carlex knocked it out of the park by using mostly black and white leather with subtle touches of orange – which they say "gives the inside a bit more light and … the 'sporty' look". I agree.
Texture was added by embroidering GT-R logos on the backrests and utilizing black Alcantara suede in all the right places. Carlex continues to push the limits of design with an innovative hexagon pattern laser burned into the Alcantara and placed on the inserts, dash, and even the shift knob.
This kind of attention to detail can be found throughout the entire cabin. Nearly every piece of plastic is wrapped in leather or suede and finished with orange French stitching. Pay close attention to the French seaming on the bolsters of the seats, each stitch line is a different colored thread.
In an interior this beautiful, it's difficult to pick a favorite part. I especially love the black and white designed headliner, but – most of all – can't keep my eyes off of the steering wheel. It's truly a masterpiece and, for me, the focal point of the whole interior.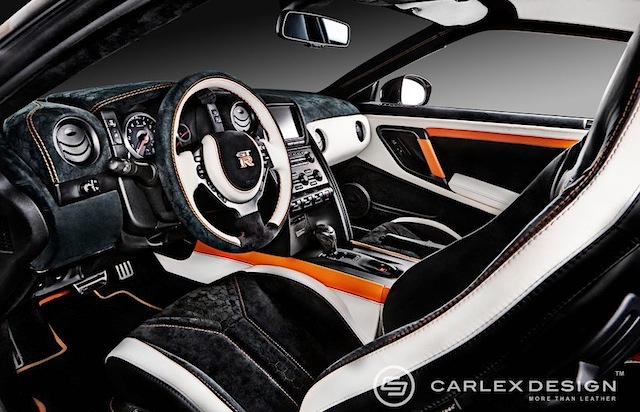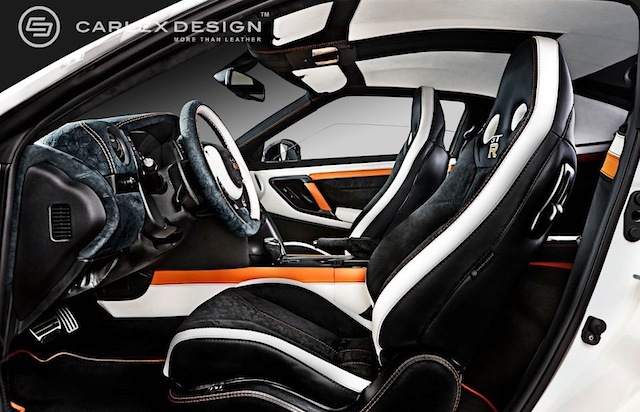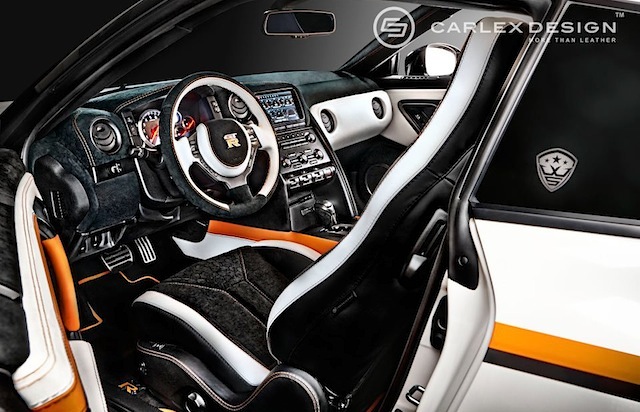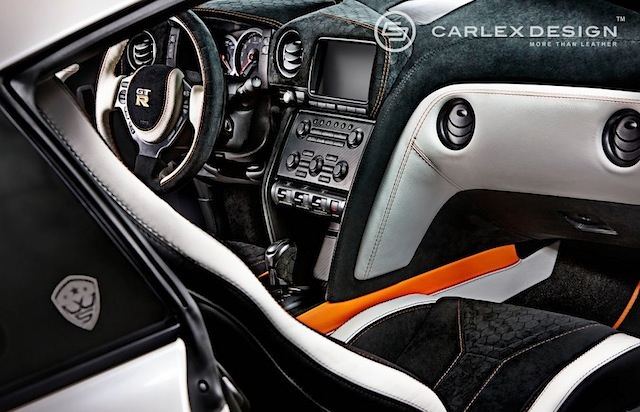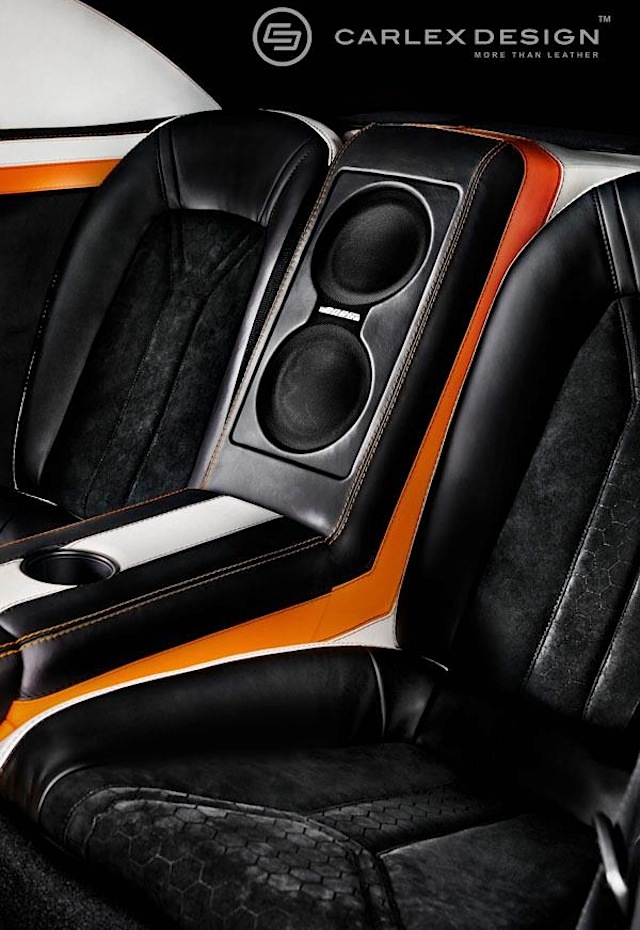 What do you think? Let's have a round-table discussion. Share your thoughts on Carlex Design's custom-trimmed Nissan GT-R in the comments section below.