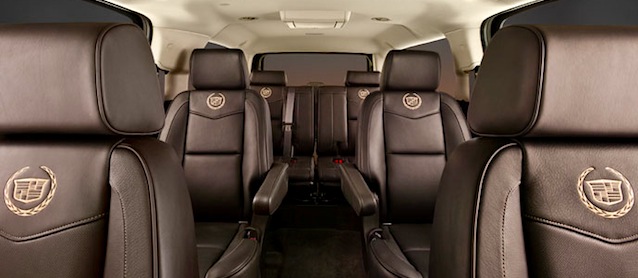 According to Car and Driver, General Motors (GM) will finally stop sharing interior components among its lineup of trucks and SUVs.
The change will go into affect in 2014, when many of its popular models are scheduled for redesign.
"In the past we shared SUV and (pickup) truck interiors. That is not the case going forward," said Chris Hilts, creative manager of interior design at General Motors. When the Chevrolet Tahoe and the Suburban, the GMC Yukons, and the Cadillac Escalades get their redesigns, they'll be getting their own instrument panels, consoles, instrumentation, center stacks, knobs, materials and other design elements. [more]
Among GM's reasons for implementing the change, it's finally realized that folks who drop $85,000 on a new Escalade don't want to feel like they're sitting in a $45,000 Tahoe.
Kind of a no-brainer, but better late than never – right?
If nothing else, the move points to the fact that GM is serious about improving its interiors. We already know that Chevy is going the extra mile to upgrade the cabin in the 2014 Corvette C7, but that's a halo car.
For ordinary models, this is a good first step.