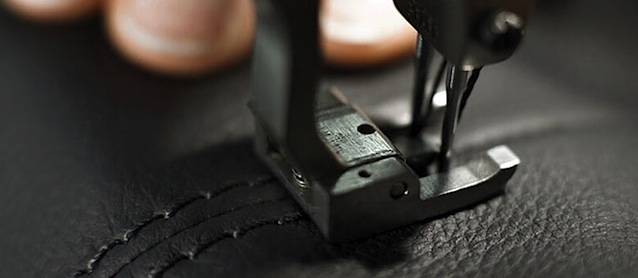 If you're young in your upholstery career, consider applying for an apprenticeship with Rolls-Royce Motor Cars' leather workshop. It'll provide you with the skills, experience and credibility to go far and do it quickly.
The luxury automaker's program, which is full-time and lasts up to four years, is based at its Goodwood facility in West Sussex, England; and designed to supplement a college education.
Rolls-Royce explains:
The programme will culminate with an Advanced NVQ Level 3 Modern Manufacturing Apprenticeship and accompanying technical qualifications in Leather.
You will be working in the Leathershop learning a variety of skills and attending college too.
Duties to include: inspection, leather cutting, leather preparation, sewing, leather covering, assembly work.
The deadline to apply is March 1, 2013 – so if you're interested, submit your application right away. For more information, visit Rolls-Royce Careers.