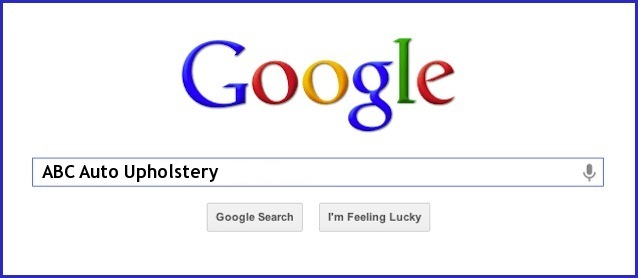 A new survey finds that nearly half (49 percent) of all small businesses have never updated their online listings. If your auto upholstery shop is one of them, you may be leaving money on the table.
Online marketing firm ConstantContact polled more than 350 small businesses (SMBs) for the survey. Among their findings:
50 percent of SMBs have seen listings for their business that are not accurate
70 percent of SMBs say they don't have time to manage listings on all of the sites that consumers use
Only 23 percent of SMBs have a good sense of how listings drive traffic to their business
If you're unfamiliar with what online listings are, Google the name of your auto upholstery shop. Doing so will yield numerous search results from sites like Merchant Circle, Yelp, and Yellow Pages.
Sites like these publish contact information for local businesses without permission. Most businesses don't complain because it's usually free advertising. However, the only way to take full advantage of the benefits is to create a user account for each website and keep your information up to date.
Incorrect or out-of-date information can cost you the business of folks who turn to the internet to locate and research local service providers. According to Google, that's a lot of people.
Search Engine Land reports:
Google has said in the past that roughly 20 percent of PC-based search is related to location and local information. The company has also formally and informally said that between 40 percent and 50 percent of mobile search is about local information or location. Different business categories see different volumes of mobile vs. PC-based search.
In many cases, this information can even be more valuable than your own website – especially if it ranks higher in search results.
Long story short, auto upholstery shops committed to growing their customer base need to be proactive in updating and managing their online listings. In today's cyber age, there's no way around it.
Share your thoughts: Do you regularly check your shop's online listings for accuracy? If so, how often do you do it? Is the process easy or cumbersome? Please share any tips or advice that you have in the comments section below.